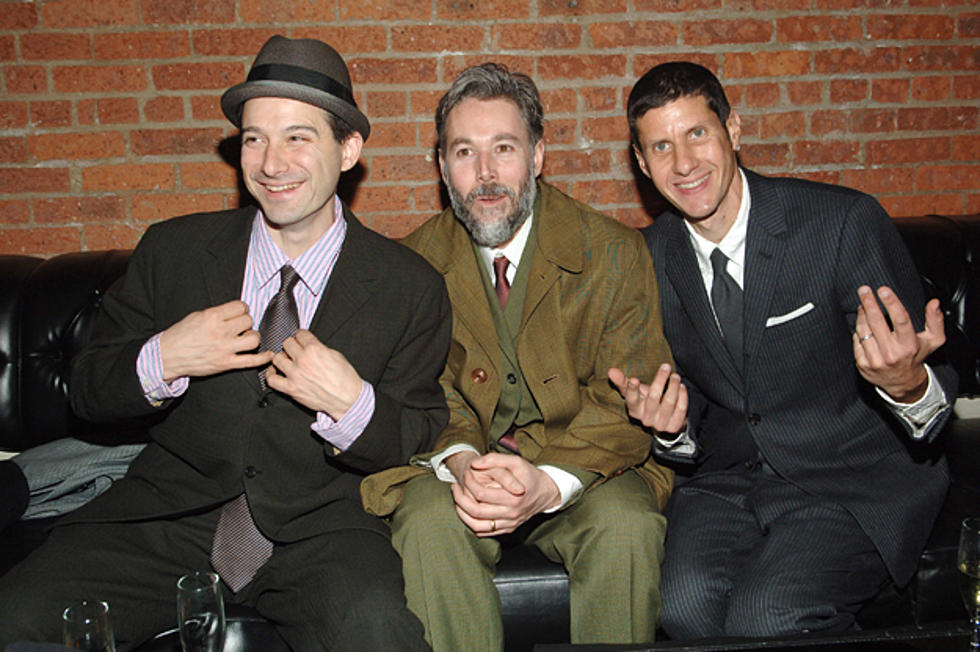 Beastie Boys' Mike D Resurfaces With New Music
Brad Barket, Getty Images
Mike D of Beastie Boys has emerged with some new music, the first released since the death of his bandmate Adam Yauch (MCA) last year. He was commissioned by the fashion company Kenzo to compose a piece for their Spring/Summer 2014 show. The result is 'Humberto Vs the New Reactionaries (Christine and the Queens Remix).' Listen to the 10 minute track below.
In an interview posted on Kenzo's blog, he talked about the track: "Talking to Humberto (Leon, Kenzo's creative director), I wanted to honor what he was inspired by: American hardcore like Black Flag, Bad Brains, Circle Jerks but then I wanted to update it, or maybe couldn't help but to update it."
He also talked about how the collaboration came about. "We were introduced by a mutual friend and collaborator, Spike Jonze. My experience has been that when good people are put together by other good people good things come of it. And voila."
It was revealed earlier this year that the two surviving members of the group, Mike D and Adam Horovitz (Ad-Rock), have signed a deal to write a Beastie Boys memoir. It's due in the fall of 2015.
Listen to Mike D - 'Humberto Vs the New Reactionaries (Christine and the Queens Remix)'