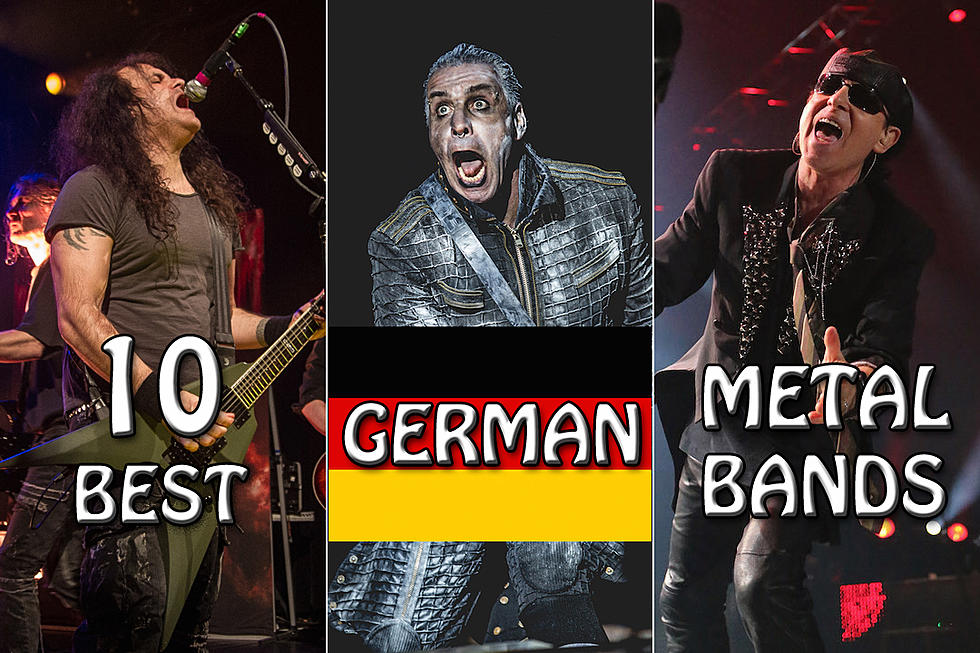 10 Best German Metal Bands
Johnny Perilla, Loudwire / Mondadori Portfolio, Getty Images / Dominik Bindl, Getty Images
The latest stop on our world tour of the world's best metal bands brings us to Germany. Home to one of the most metal-friendly fan bases around the globe, the country regularly features some of the biggest metal festivals in existence, like the legendary Wacken Open Air.
The nation's relationship with heavy metal goes back to the early '70s where the lines between rock and metal were blurred as musicians, fans and critics began to wrap their head around this heavier, harder new style emerging from in the wake of boundary pushing rock acts like Deep Purple and Led Zeppelin.
As we know, the New Wave of British Heavy Metal was instrumental in serving as the stylistic jumping off point from which the thrash and power metal branches of metal's tree sprouted. Germany is best know for exported some of the world's most vicious thrash which was largely inspired by the first wave of black metal. On the less extreme side of things, power metal's origins can be traced back to here, upping the enthusiasm of traditional metal with breakneck speeds and even flashier guitar playing.
Now, scroll through the gallery at the top of the page as we examine the 10 Best German Metal Bands!
10 Bands That Were Banned From Countries