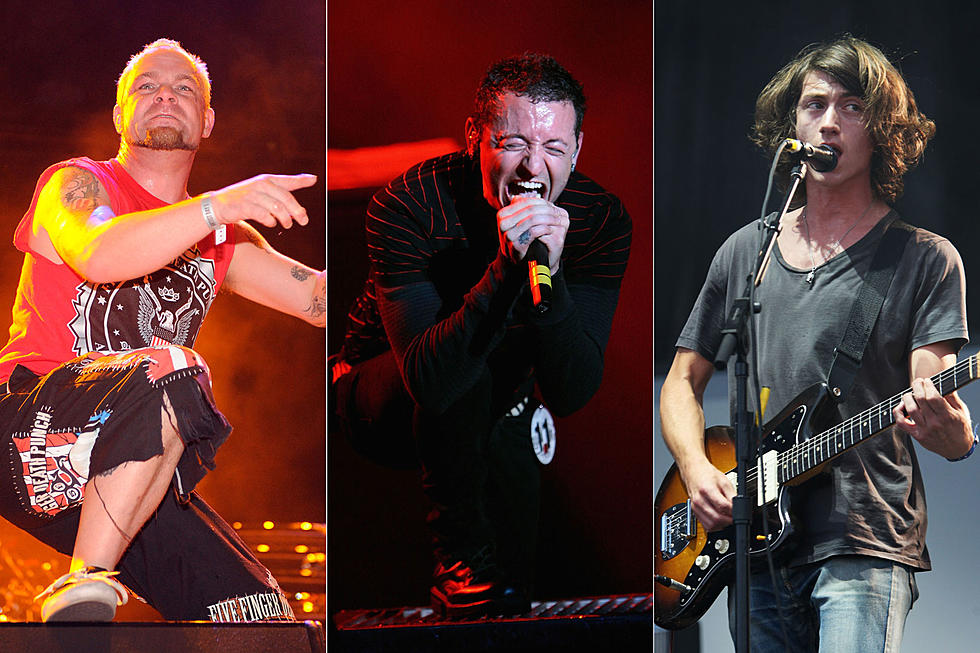 Best New Rock / Metal Bands for Each Year of the 2000s
Ethan Miller / Michael Buckner / Bryan Bedder, Getty Images
What were the most popular new rock and metal bands of the 2000s?
The 2000s: a decade in which nu-metal, pop-punk and emo thrived. There was also a garage rock revival, a mid-decade influx of U.K. alt-rock acts and metalcore's ascent.
Simply put, there was plenty to choose from for rock and metal listeners. But who were the best new acts of each year, the ones who made you excited most about what they were bringing to the table?
First, let's go over the ground rules. As with the previous features on the best new bands of each year from previous decades, we're approaching this from being a music fan within that particular year. What music were you hearing at the time and how much of an impact did it have on you initially? So while each year may have some acts that went on to bigger things or some bands may have never returned to their initial peak, we're not taking their future into account. This is based on what was happening musically within that year.
READ MORE: The 66 Best Rock Songs of the 2000s - 2000-2009
Who were the bands that people were talking about? What was the music you heard constantly on the radio? What were the hot concert tickets you just had to have?
It's an interesting look into the 2000s to see which bands rose to the top as trends in music changed. We start with Linkin Park and wrap the decade with an unexpected supergroup. Who made the cut? Check out the Best New Rock / Metal Bands of the 2000s below.