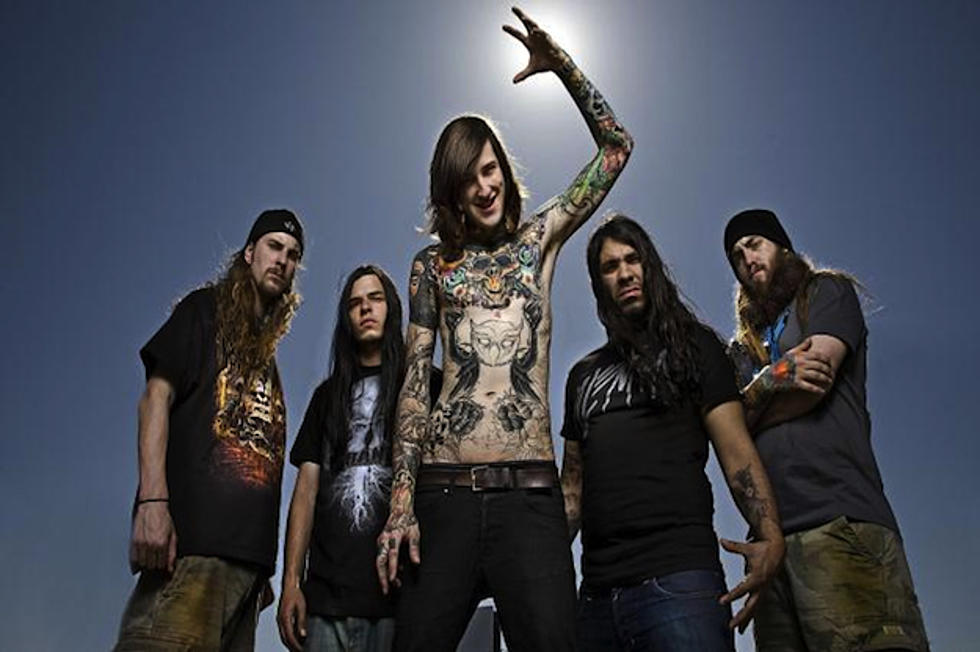 Best Suicide Silence Songs
Century Media
In just a short amount of time, Suicide Silence's songs have paved the way for the band to become one of the top deathcore acts going. In honor of late singer Mitch Lucker, who tragically passed away in a motorcycle accident on Nov. 1, we're saluting the band with a list of the Best Suicide Silence songs.
The vocalist founded the extreme metal band in 2002 in Riverside, Calif., and Suicide Silence began to generate a buzz in 2007 with their debut disc, 'The Cleansing.' The band would go on to release five singles from that album, serving notice that they were around to stay. The hard-hitting disc would feature lead single 'Bludgeoned to Death,' (later edited to just 'Bludgeoned'), the standout cut 'Unanswered,' and the controversial 'The Price of Beauty.' The latter song's video ended up being banned by MTV for its visually and lyrically explicit content.
The group's sophomore album, 'No Time to Bleed,' arrived in 2009, and found the band taking their musicianship to the next level. With standout songs like 'Wake Up,' 'Disengage,' and the title track leading the way, the band started seeing significant returns in both audience and record sales.
The band's third album, 'The Black Crown,' kept the two-year album cycle in order in 2011. It featured perhaps their most popular track 'You Only Live Once' and the equally hard-hitting 'Slaves to Substance.'
In honor of Mitch Lucker and his band, we bring you a sampling of the Best Suicide Silence Songs:
'Unanswered'
'Wake Up'
'Disengage'
'Bludgeoned'
'You Only Live Once'
Let us know what your favorite Suicide Silence songs are in the comments section below.