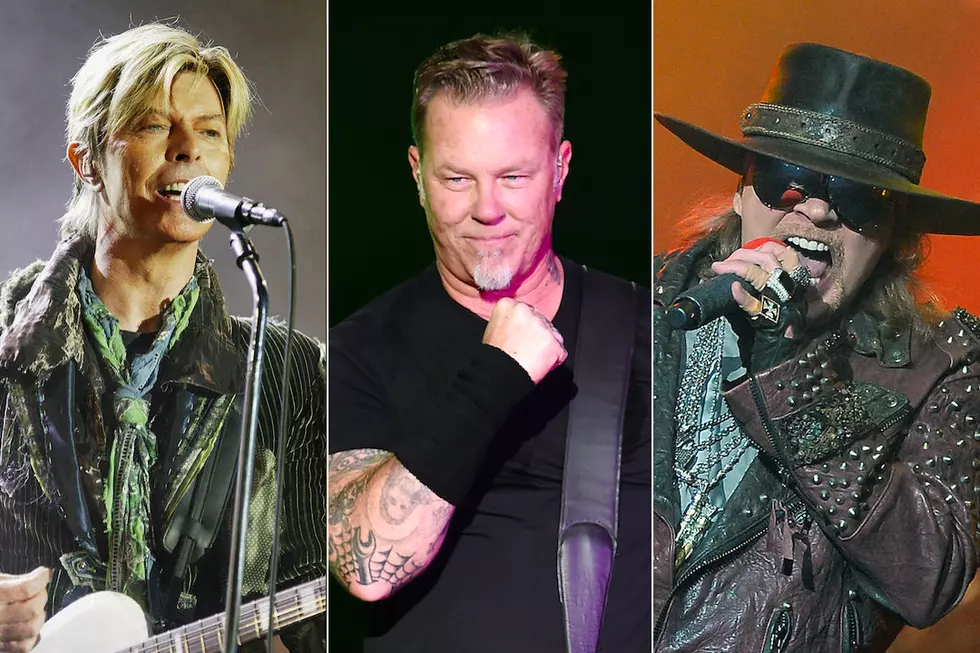 20 Biggest Rock + Metal Stories of 2016
Jo Hale / Kevin Winter / Ethan Miller, Getty Images
It's been another memorable year for rock and metal as we take the good with the bad. Of course, 2016 was marked by tragedy with the loss of numerous, irreplaceable and inimitable rock and metal legends and while we're still reeling from these painful deaths, there was still plenty to celebrate, as well.
The year started off with the confirmation of a classic Guns N' Roses reunion intensifying around the turn of the year. With Slash and Duff McKagan back in GN'R, the band embarked on a massive stadium tour across the U.S. and elsewhere around the world. It was a banner year for singer Axl Rose, who not only dropped collective jaws with Guns, but silenced doubters as he fronted AC/DC, relieving the ailing Brian Johnson who was forced to step down from the rock titans, risking permanent hearing loss if he continued to tour.
On the reunion front, punk legends the Misfits performed a pair of shows at the Chicago and Denver editions of Riot Fest. Asking Alexandria saw original singer Danny Worsnop return to the band after both sides had traded barbs in the press, burying the hatchet just days before the band embarked on a headlining tour.
And that's not all! Scroll through the gallery at the top of the page to check out the 20 Biggest Rock + Metal Stories of 2016!
Best Metal Albums of 2016