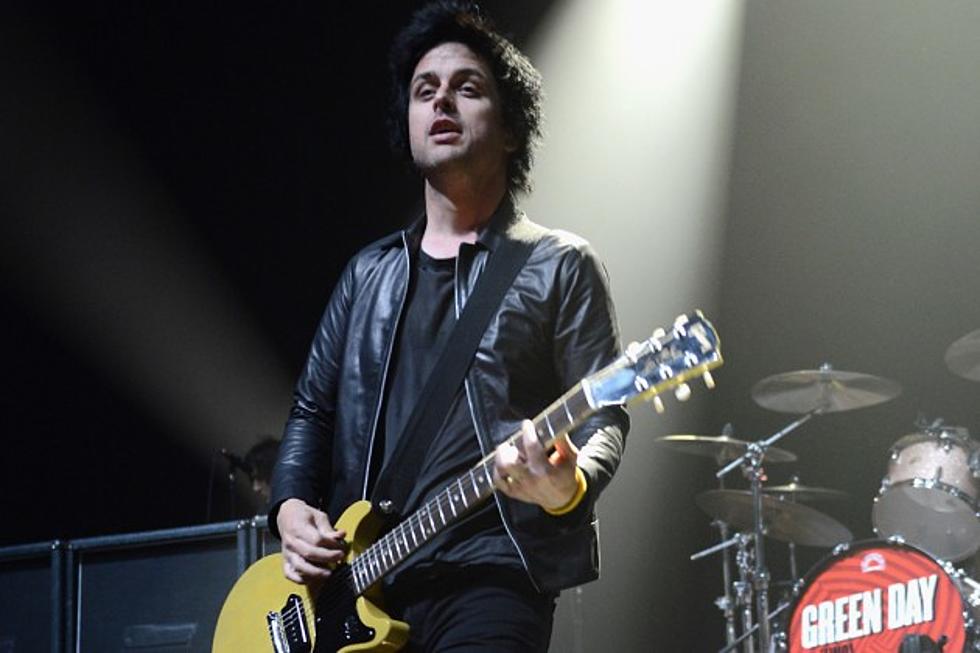 Billie Joe Armstrong Teases 2015 Green Day Happenings
Michael Buckner, Getty Images
Green Day have enjoyed a break from action throughout 2014, but the band appears ready to return in 2015, especially after a recent posting from frontman Billie Joe Armstrong.
The vocalist posted a photo on his Instagram account that hinted at some happenings for the band in 2015. Could it be a new album? Might it be a return to touring? Or is it the possibility of a Rock and Roll Hall of Fame induction? There's plenty of things that could be on the band's horizon.
Armstrong's posting stated, "I'm in a hardware store in Queens, and this is on my mind. #greenday15 #thefutureisnow #greendayforever." He used some of the hardware store's lettering and metal numbers to spell out 'Green Day 15.' Check out the post below.
As stated above, Green Day are one of the nominees on the ballot for the Rock and Roll Hall of Fame Class of 2015. The fans do have a say in which bands make it, as there is a Rock and Roll Hall of Fame Nominees Fan Vote. The top 5 artists, as selected by the public, will comprise a fans' ballot that will be tallied along with all of the other ballots to choose the 2015 inductees. You can check out that ballot here.
You Think You Know Green Day?