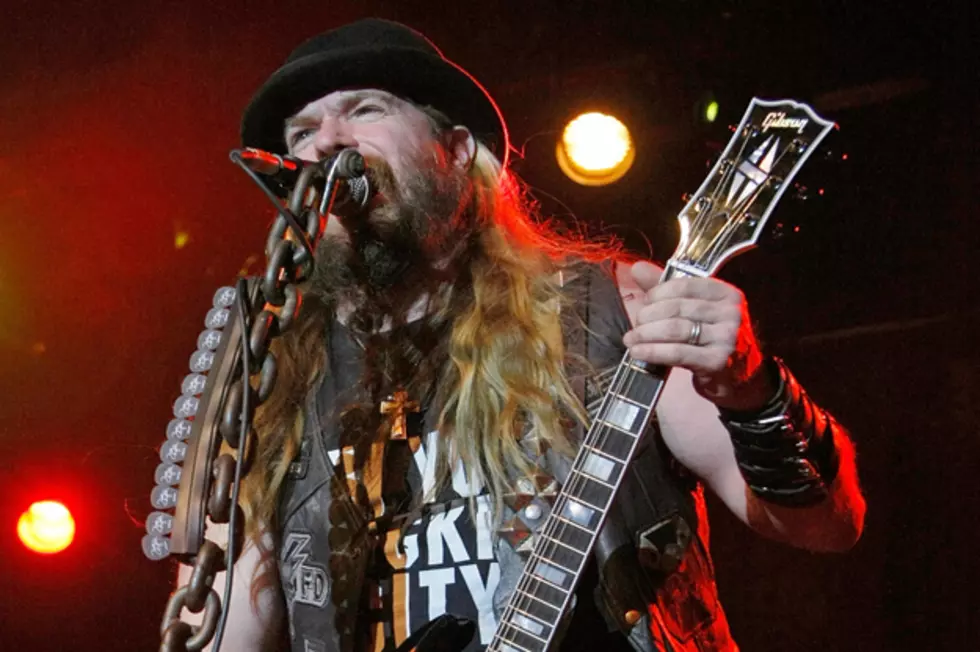 Black Label Society's Zakk Wylde Calls Himself a 'Soldier of Christ'
In a recent interview with Australian news website the AU Review, former Ozzy Osbourne and current Black Label Society guitarist / vocalist Zakk Wylde gave readers a rare look at his spiritual side. It turns out that the intimidating, viking-like guitarist is a dedicated Christian -- and he isn't afraid to show it.
Along with talking with the news site about choppers and William Shatner, the subject took an unexpected turn towards faith. Wylde took a very Tim Tebow-esque strategy during the interview when asked about the recent reunion with himself and his signature guitar named 'The Grail,' which had been stolen years ago. A fan of Wylde stumbled upon the guitar in a pawn shop and after matching up the serial number, sent The Grail on its way home.
"I thank the good Lord every day," Wylde responded when asked about 'The Grail.' "I thank him when I wake up and when I go to bed. I thank him in the middle of the day. I'm definitely grateful for everything I have. Hands down. I don't need a tragedy to happen to realize how blessed I am. I don't need that. I don't need to beat up an 80-year-old grandmother and do six years in jail to realize that beating up elderly people and stealing their money is really not a good thing."
Wylde continued, "I'm a soldier of Christ, man. Without a doubt." When asked what Wylde meant by that, he replied, "The bottom line is that he's with me all the time."
Black Label Society released their latest album 'The Song Remains Not the Same,' in May 2011 - reaching as high as No. 41 on the Billboard Top 200 chart. The band is also planning to release an acoustic DVD titled 'Unblackened' sometime in 2012.