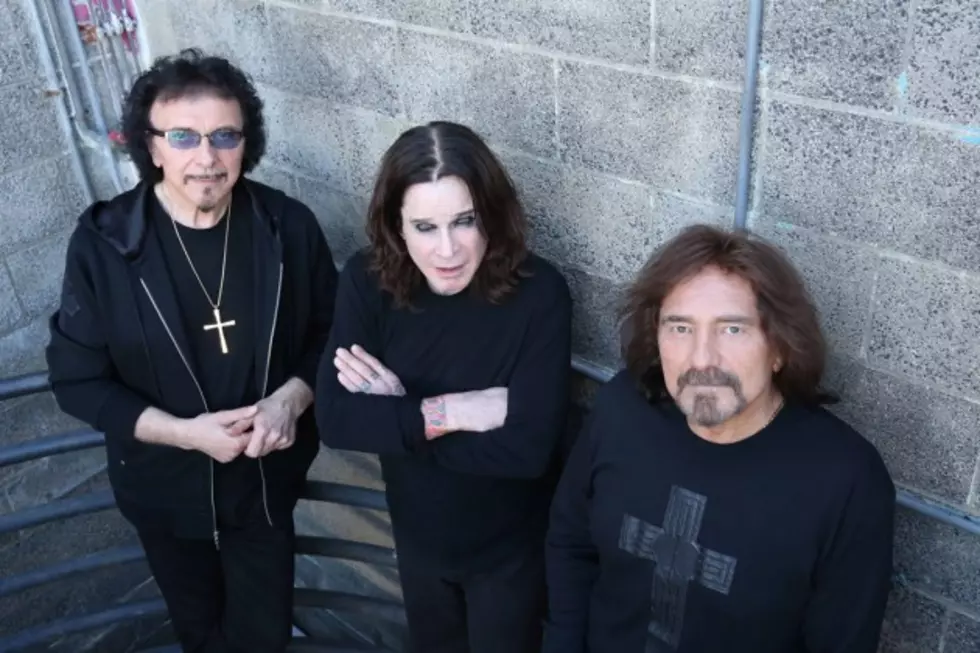 Black Sabbath Nix 'Farewell' Ozzfest Japan Gig, Ozzy Osbourne + Friends to Perform Instead
MSO PR
Black Sabbath's Japanese "farewell" performance at this year's Ozzfest Japan has been canceled. However, festival attendees will still get their fix of Ozzy Osbourne, as the Prince of Darkness will perform with his solo act, reportedly with some special friends.
The Sabbath farewell show was met with some confusion by fans and the media, unsure if the performance was Black Sabbath's final show in Japan or the band's final show period. Ozzy Osbourne has previously stated he'd like to record one more album and embark on a final world tour, but Black Sabbath's plans have changed constantly throughout the act's four-decade career.
This news comes only weeks after the inaugural Ozzfiesta was canceled due to Ozzy Osbourne's health issues. "Like you, we were very excited about the event," begins a statement from Cool Breeze Concerts. "However, Ozzy is having surgery, scheduled for May, following his South American tour. He requires at least four weeks of recovery time. We are very disappointed that we need to cancel."
The nature of Ozzy's surgery has not become public information, but since Ozzy is filling Black Sabbath's Ozzfest Japan spot, it seems that Sabbath's cancellation is not tied to Osbourne's current health issues.
Stay tuned for further updates on Ozzfest Japan and Ozzy Osbourne's health as news breaks.
You Think You Know Ozzy Osbourne?
You Think You Know Black Sabbath?
See the Yearbook Photos of Ozzy Osbourne and Other Rockers