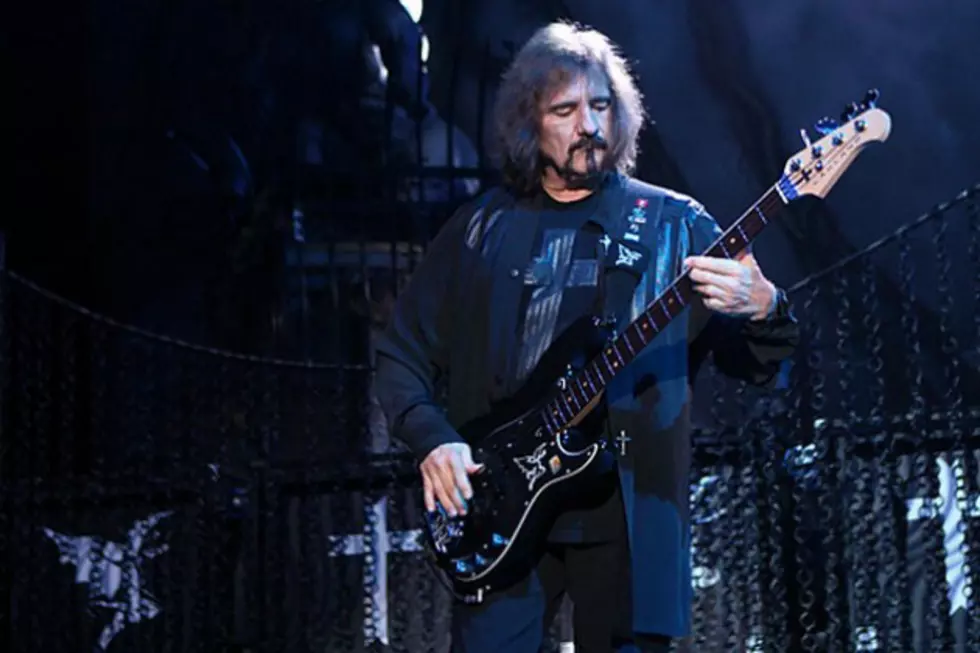 Black Sabbath's Geezer Butler Offers New Details on Upcoming Album + Tour Plans
Mary Ouellette, SheWillShootYou.com
The new year is bringing a new Black Sabbath album, their first original disc with Ozzy Osbourne since 1978's 'Never Say Die!' Though the group was unable to work out their contract dispute with drummer Bill Ward, they're forging ahead with the new music and their first extended touring since regrouping. Bassist Geezer Butler addressed the upcoming disc as well as the band's drummer situation in a video interview with 96.7 KCAL Rocks.
According to Butler, the '13' disc has a familiar feel. He explains, "It's sort of got the feel of the first three albums -- back to the basic rawness. And the lyrics are very … they're just about life … life and death and doom and everything else. You get Prozac with every album."
The bassist revealed that even though the members are very familiar with each other, this was a different recording process as all of the members were completely sober. "It's been more professional in that way," says Butler. "We've stuck to a schedule every day. We'd go in at one o'clock and finish at six, just to keep everything fresh. Five hours a day -- that's it."
As for the decision to invite Rage Against the Machine's Brad Wilk to play drums on the effort, Butler credits that call to producer Rick Rubin. "He didn't want a typical heavy metal drummer on the album," says Butler. "It's not really a heavy metal album. It's more of a rock … heavy rock. And Rick Rubin suggested Brad cause he's more in the vein of Bill Ward. So we jammed with him and he sounded great with the stuff, so we went with that … It's sort of back to the way we used to be in the '70s. That's his feel -- sort of a jazzy, bluesy feel to him, and that's the way the music is now. It was great working with him."
Though the band employed Wilk in the studio and Tommy Clufetos when touring last year, Butler revealed that they hadn't decided on a touring drummer for this year's dates.
Black Sabbath's '13' album is expected in June. For more on Butler's discussion on the current health updates of Ozzy Osbourne and Tony Iommi, watch the video interview below.
Watch Black Sabbath Bassist Geezer Butler Discuss the Band's Next Album