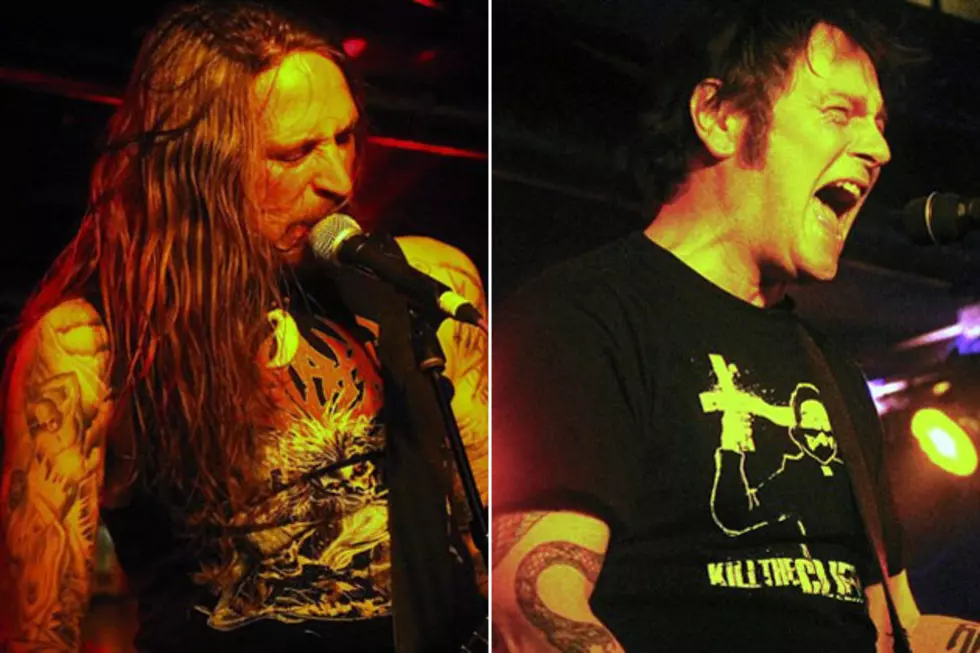 Black Tusk and Today Is the Day Bring Crushing Sounds to New York City
Liz Ramanand, Loudwire
Sludge metal trio Black Tusk and noisecore vets Today Is The Day brought their traveling rock show to New York City on Friday night (March 8) along with Ken Mode and Fight Amp.
Nashville-based Today Is the Day headlined the night with a crushing performance. The three-piece band had heads banging while lead singer Steve Austin turned out some serious shrieking vocals that have made him a respected frontman for more than 20 years.
Black Tusk may not have been the headliners, but you couldn't tell that from the crowd reaction. The Studio at Webster Hall was much too small for the Georgia act's energetic presence, as Black Tusk rocked out such tracks as 'Bring Me Darkness,' 'Embrace the Madness,' 'Dark Skies, Red Eyes' 'Set The Dial to Your Doom' and 'Crossroads and Thunder,' among numerous others.
To say the least their set was filled with hair flying, beard pummeling action and put the foundation of Webster Hall to the ultimate test with their killer vocals, dooming riffs, thunderous bass lines and hasty drum patterns.
Canadian rockers KEN Mode and the New Jersians of Fight Amp opened up the night of metal and hard rock. To see where you can experience Black Tusk on tour with Today Is The Day, go here.
Check Out Photos of Black Tusk and Today Is The Day Performing at Webster Hall Below:
Black Tusk:
Today Is The Day: