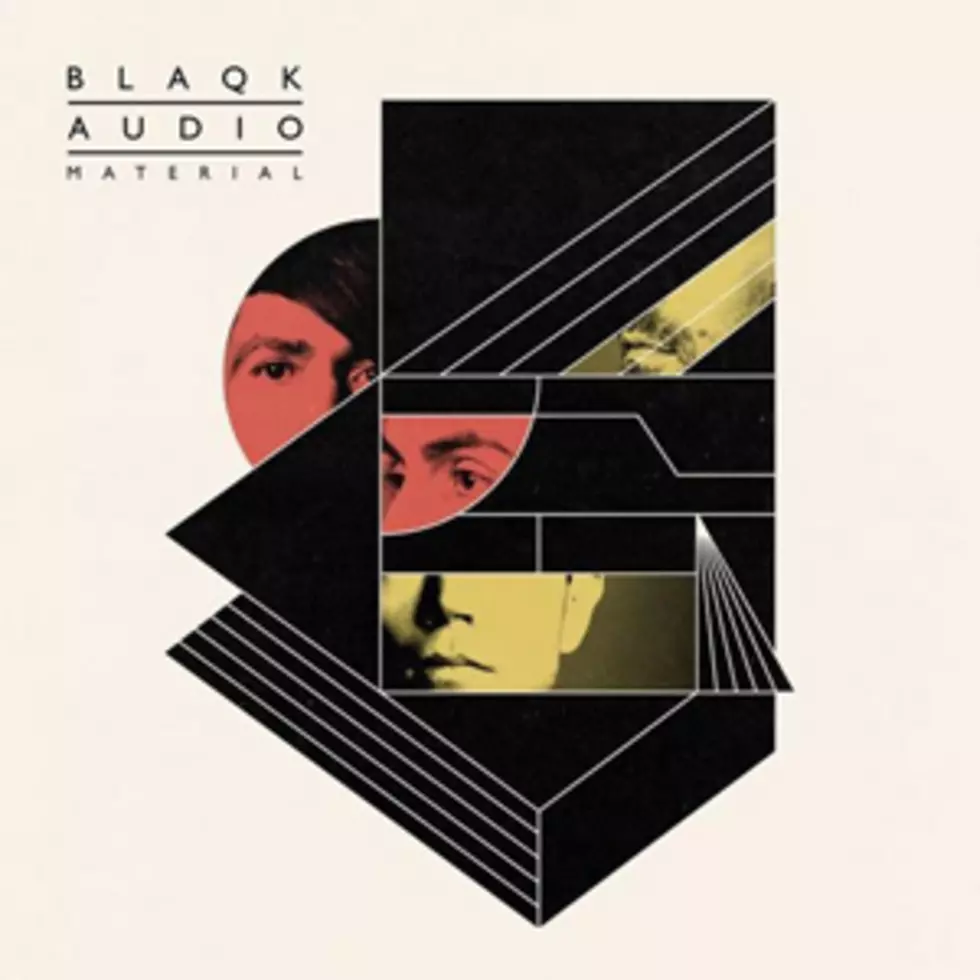 Blaqk Audio Reveal 'Material' Studio Album, 'Anointed' Single
Blaqknoise / Kobalt
The disc, titled Material, is due April 15 via Blaqknoise / Kobalt. And while the revelation of a new album may be enough to excite you, the band has also revealed a brand new song as well. The track, called "Anointed," can be heard in the player provided below. If you like what you hear, it should be noted that the song will be made available as an instant download should you pre-order the Material disc via iTunes.
"'Anointed' highlights themes of misplaced hopes of salvation, redemption and rebirth that carry through the record. Material is the blank canvas, the fundamental substance, the base of what we create," says Havok.
"I'm so very excited to offer Material to the world," the singer goes on to add. "My anticipation for each BA release heightens as we grow. For me, lyrically, Material is darker than our records of the past."
Puget, who produced the album, states, "Considering this is Blaqk Audio's third record over the course of its 15-year existence, it's always an exciting and rare opportunity to release a new batch of songs. Each new release finds us in a very different place, creatively, than the last. Influences are different, musical interests have slightly or vastly shifted. As a writer, I've moved fully onto [software music sequencer] Ableton Live since the last album, which changes my workflow and writing style."
"Being huge music fans and fundamentally driven by music in a creative sense, BA is a wonderful outlet for our long-standing love of electronic music," says Havok. "Were it not for BA, I'd still be writing this type of music, even if it never saw the light of day."
As previously stated, you can pre-order Blaqk Audio's "Anointed" via iTunes or in a number of bundle packages at this location.
AFI's Davey Havok Plays 'Wikipedia: Fact or Fiction?'
See the Birthdays of Davey Havok + Other Rockers