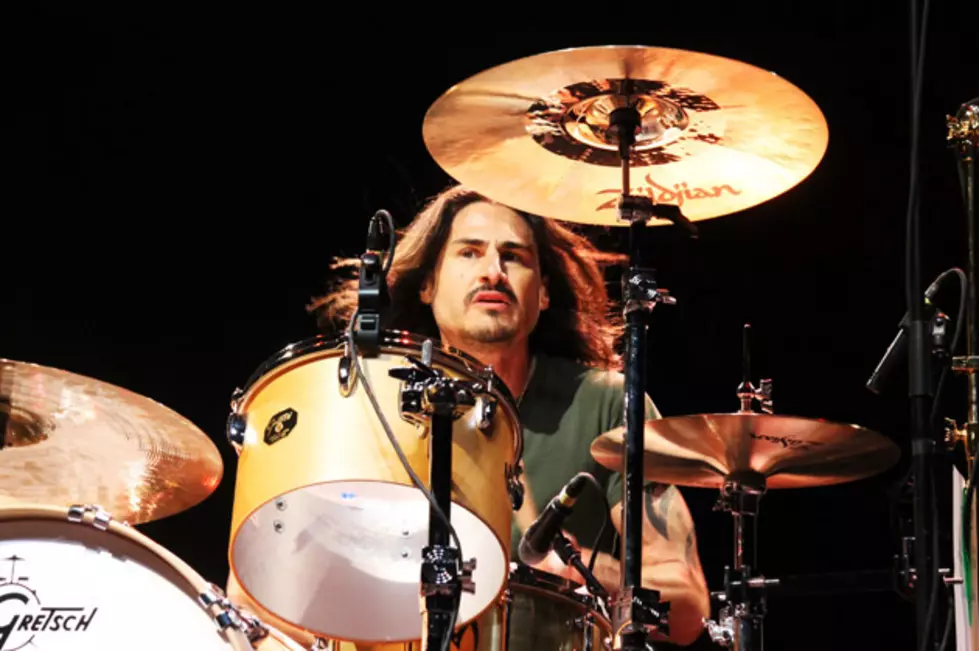 Drummer Brad Wilk: Rage Against the Machine May Have Already Played Their Last Show
Liz Ramanand, Loudwire
Rage Against the Machine may have already played their final show, and if that is the case, drummer Brad Wilk says he's already come to terms with it.
The drummer, speaking with The Pulse of Radio (excerpted by Blabbermouth), states that he's made peace with the idea that 2011's L.A. Rising festival may have been their final date. He explains, "As far as I know, we played our last show in 2011 at the Coliseum, and if that was our last show, that's a good way to go out. I had sort of had to put it in my head that that band is over in order for me to just move on with my life, to be honest with you, so that's kind of where that lies. The Coliseum -- awesome way to go out."
The L.A. Rising event had Rage Against the Machine's stamp all over it, as the group celebrated in the city where they came up through the ranks, playing one of the city's largest venues and even picking the eclectic lineup of acts that joined them in the performance (Rise Against, Muse, Lauryn Hill and more).
Guitarist Tom Morello has also hinted in recent years that Rage Against the Machine may be done, especially with the hype surrounding the 20th anniversary of their self-titled debut passing with only a special edition release but no performances.
In the time since Rage Against the Machine's last show, Wilk played drums in the studio for Black Sabbath on their '13' album, he joined the all-star shows for Dave Grohl's 'Sound City' documentary and most recently he joined the new band The Last Internationale. That group is currently working with producer Brendan O'Brien on an album and recently released a new song called 'Life, Liberty and the Pursuit of Indian Blood.'
There may still be some hope as back in February, the L.A. Rising Facebook page posted a faked Hollywood sign picture with L.A. Rising in its place stating, "A sign of things to come," while another post last week stated, "Hungry people don't stay hungry for long." But even with the tease of a potential new L.A. Rising festival, Rage Against the Machine's participation has not been mentioned or confirmed.