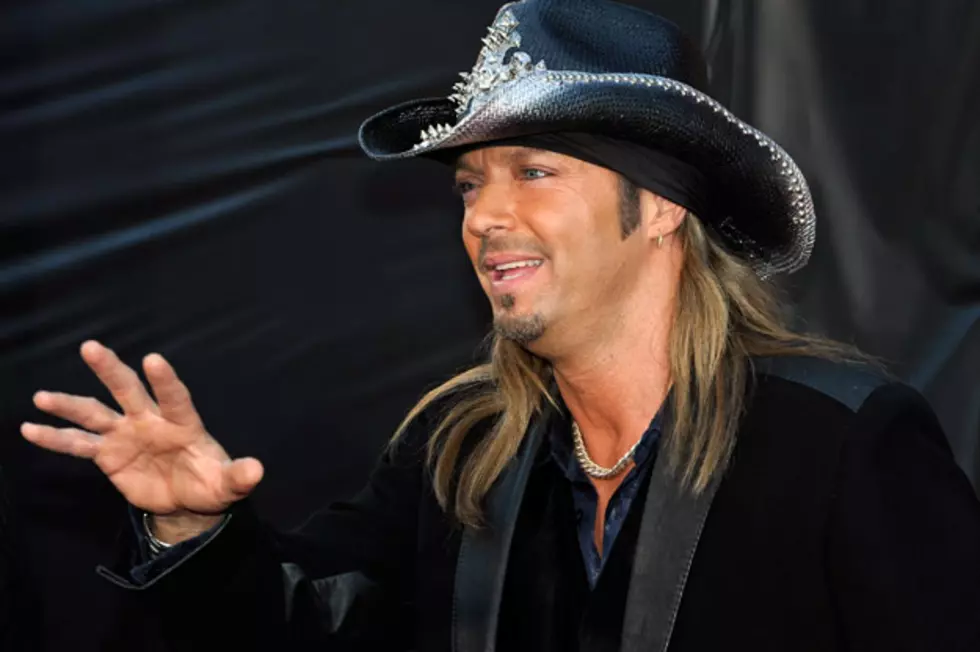 Bret Michaels Drafts KISS, Pantera, Van Halen + Aerosmith Members for New Album
Recording a duet with Miley Cyrus must have triggered some sort of collaboration fever for Bret Michaels. For his new album, 'Get Your Rock On,' he broke out his rolodex and lined up a veritable who's who of rock 'n' roll luminaries, including members of KISS, Pantera, Van Halen, Aerosmith and more. 
Michaels discussed the guest appearances during a recent interview with the Arizona Republic, calling the end result a "really amazing record" and running through a pretty impressive list of the special guests he brought into the studio:
I've got Ace Frehley from Kiss and Michael Anthony from Van Halen. I redid 'Nothin' But a Good Time' and played everything on it but the lead guitar and bass. Ace Frehley plays the solo and Michael Anthony plays bass. Then, "Every Rose Has Its Thorn" has Joe Perry from Aerosmith and Hugh McDonald from Bon Jovi. And it's got Loretta Lynn singing it with me. Then, Jimmy Buffett, me and him did 'Margaritaville' live.
Believe it or not, the guest list doesn't end there. Michaels also cut the title track -- which will be repurposed as 'Get Your Ride On' for Supercross and 'Get Your Drive On' for NASCAR -- with Def Leppard's Phil Collen. And then he got Pantera's Vinnie Paul to contribute for a song. And then he covered 'Sweet Home Alabama' with the current version of Lynyrd Skynyrd. As Michaels promised during the interview, "I put a lot of hard work into this."
Michaels will be touring with Poison this summer on the band's double bill jaunt with Def Leppard, but he'll still presumably make a little time to promote 'Get Your Rock On,' due out in June.