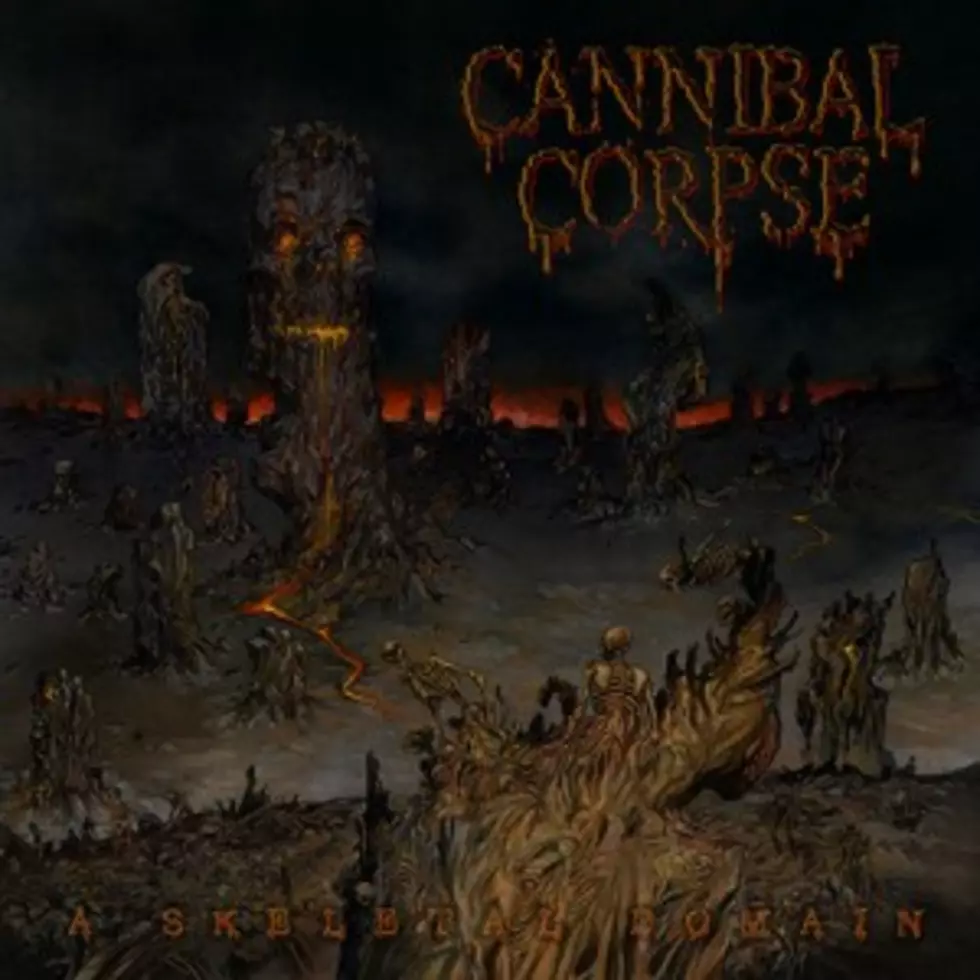 Cannibal Corpse, 'A Murderer's Pact' – Exclusive Song Premiere
Metal Blade
Who's excited for some new Cannibal Corpse brutality?! The answer is everyone. That being said, we've got the exclusive premiere of 'The Murderer's Pact' from the death metal legends' next full-length, 'A Skeletal Domain.'
Cannibal Corpse are on album lucky No. 13. The band has been spewing out death metal for over 25 years, and 'A Skeletal Domain,' much like Cannibal Corpse's first 12 albums, 'A Skeletal Domain' takes no prisoners.
'The Murderer's Pact' is the longest track on 'A Skeletal Domain,' appearing right in the middle of Cannibal Corpse's new full-length. Clocking in at over five minutes, 'The Murderer's Pact' showcases some awesome musicianship from the band's instrumental sections along with an interesting song structure. For fans of George 'Corpsegrinder' Fisher, you're in for a treat, as well. The vocalist also delivers with his trademark grunt, showing no signs of vocal rust whatsoever.
In a recent interview with Full Metal Jackie, guitarist Pat O'Brien spoke about the new record. "I wrote a lot more than I usually do and the songs really felt good this time," O'Brien described. "I mean look, we always try and put a new twist on things with each album but at the end of the day, I think that Cannibal Corpse fans will really like it and fans that don't care for us won't like it. We are who we are. We always like new fans coming in, but we've been around long enough for most people get us and know what were about. We do what we do for the fans at this point. We just want to deliver a really good Cannibal Corpse album."
Check out Cannibal Corpse's 'The Murderer's Pact' in the player below! To pre-order 'A Skeletal Domain,' click here.
Cannibal Corpse, 'The Murderer's Pact'