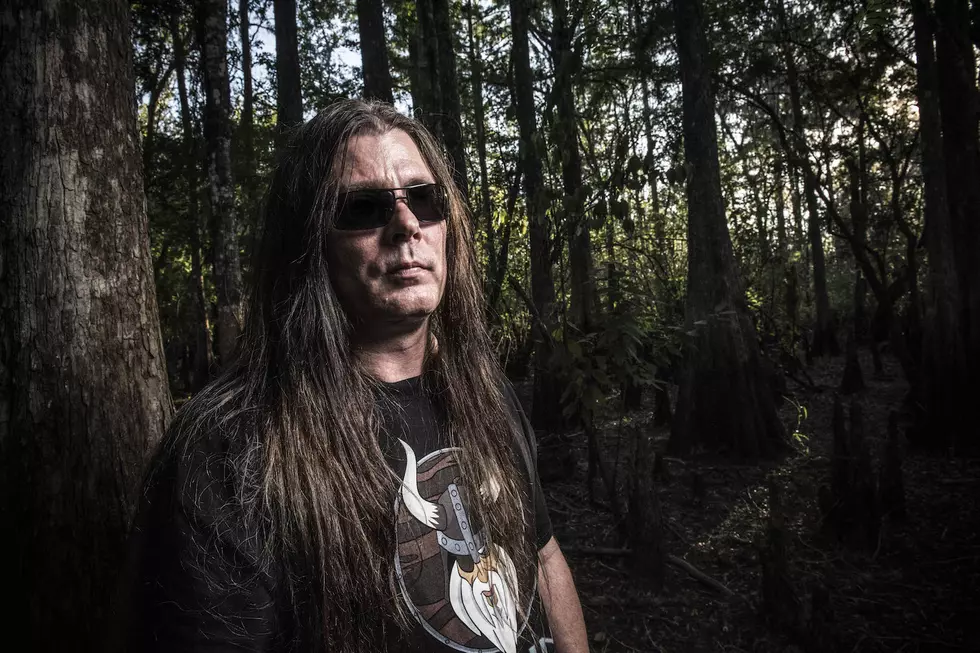 Cannibal Corpse Guitarist Had 50 Shotguns, 3 Skulls + More Weaponry in Home
Alex Morgan
Last week (Dec. 11), we reported on the arrest of Cannibal Corpse guitarist Pat O'Brien following a bizarre string of events. He had entered a nearby home without permission, warning of the rapture and seeking shelter as his own house was engulfed in flames, later charging a police officer with a knife before being subdued. Firefighters quelled the fire as exploding ammunition inside the home presented a hurdle. Now, a new report has tallied the amount of weaponry O'Brien possessed.
The Tampa Bay Times detailed the arsenal, which included " thousands of rounds of ammunition — stored in boxes, military-style metal cans and even ammunition belts — several other weapons and weapons' parts and three skulls." There was no indication as to what type of skulls were found in the home.
Among the weapons were "about 50 shotguns," one of which was sawed off to roughly one inch past the stock, making it the only illegal weapon to possess in a stash that also contained 10 semi-automatic rifles (including AK-47 variants and a pair of Uzi-style rifles) and 20 handguns per a search warrant, noted the Tampa Bay Times.
Federal agents from the Bureau of Alcohol, Tobacco, Firearms and Explosives are helping local police with the investigation and it is not know if O'Brien had the necessary paperwork to possess the weaponry listed above.
O'Brien was released from prison last Friday (Dec. 14) on a $50,000 bond. It is not know how this will impact Cannibal Corpse's upcoming tours, a headlining run beginning in February and a support slot on the next North American leg of Slayer's farewell trek.
60 Infamous Rock Star Mugshots