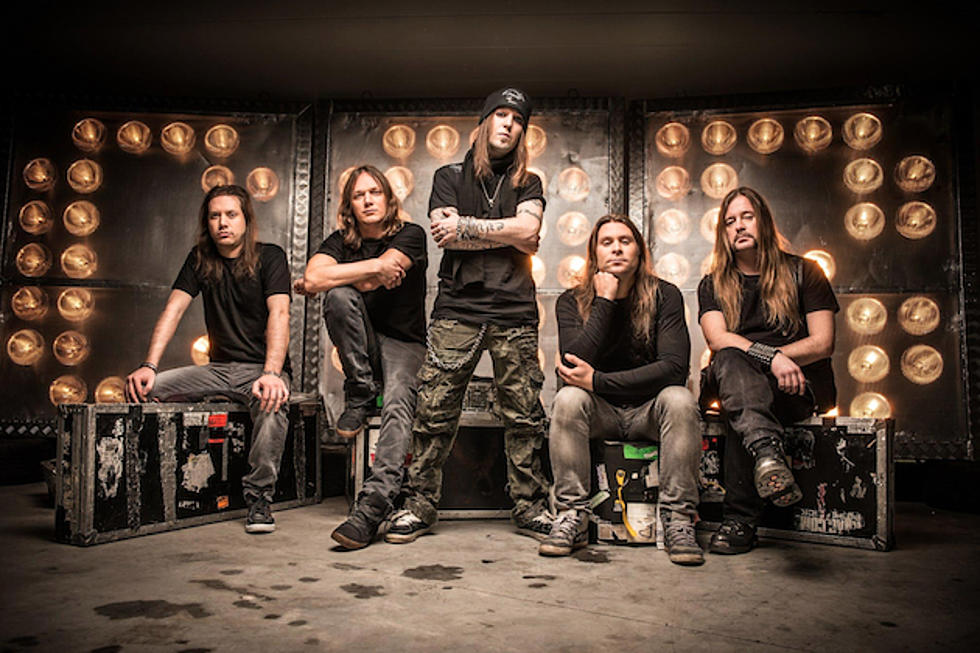 Children of Bodom to Write 'Some Angry S–t' in Wake of Canceled Machine Head Tour
Nuclear Blast Records
As many fans are aware, Machine Head recently postponed their North American tour with Children of Bodom, Epica and Battlecross to focus on completing their upcoming album 'Bloodstone & Diamonds.' Children of Bodom frontman Alexi Laiho recently took to his Facebook page to share his unhappiness over the cancellation of the tour and to tell fans that with the extra time on their hands the band is planning on writing "some angry s---.'
In the post, Laiho writes that the cancellation of the tour had "nothing to do with me or CoB." He added, in the entry dated Sept. 18, 'Two days ago I was on top of the world with my ride and stoked to get out there, crank out metal and raise hell with you guys." Laiho then vented that his car overheated and about three hours later he found out the tour was canceled.
The frustrated Finnish guitarist and singer also said the band is going to use this time wisely. "Life goes on and at least now we have an extra month and a half to write new CoB s--t instead of focusing on the negative, I'm gonna start to write music this very second and it will be some angry s—t." Laiho added, "I guess this is me apologizing on everyone's behalf that we let you down." He then shared that the band has a few live performances "happening this year." Check out Laiho's Facebook post below.
The now canceled Machine Head, Children of Bodom, Epica and Battlecross North American tour was was set to kick off Oct. 4 in Denver and wrap up Nov. 1 in Los Angeles. Fans who purchased tickets will be able to get a refund at the point of purchase. Keep an eye out for some Children of Bodom tour dates coming your way shortly.