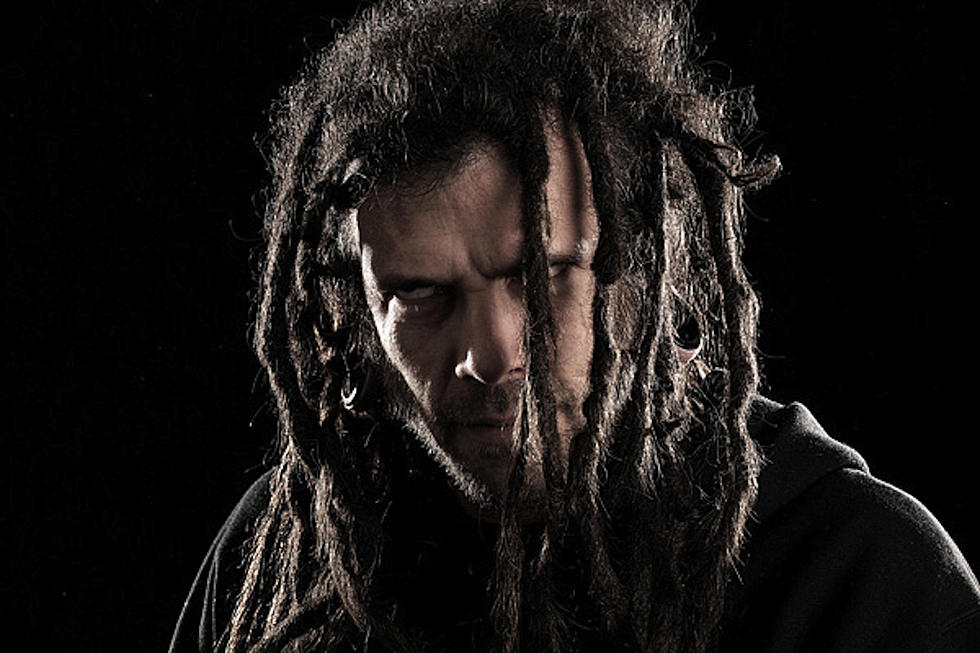 Chris Barnes: No Animosity With Ex-Cannibal Corpse Bandmates Despite 'Being Ridiculed' in Earlier Days
Metal Blade Records
The falling out between Chris Barnes and the rest of Cannibal Corpse in 1995 has been highly publicized over the years, but the details have often been vague and sparse with both sides playing their comments close to the vest. In a new interview, Barnes shed perhaps the most light on the situation than anything said over the last two decades, though he remained reluctant to get into the nitty gritty.
The Chainsaw Symphony ignited the conversation by asking if there was a chance of a Six Feet Under and Cannibal Corpse tour. Barnes admitted it "would be a tough one to put together," but said there's no problems from his side. "I don't think there's animosity [between us]. I think there's just protecting other people's feelings," the vocalist continued. Keeping things vague, Barnes said each side sees things their own way and that he was trying to be "diplomatic about it."
Regarding his split with Cannibal, Barnes commented "I just didn't like being around them because I was being ridiculed and I just didn't feel comfortable being in the same room with people that weren't very nice to me personally." He admitted, "And I was part of that too, so we had all of our own type of differences, personally and I don't think it was gonna be able to be worked out. You know, mutual respect goes a far way when it comes to being in close quarters with people."
The singer stated he's sure things would have been handled differently today, reiterating he has no animosity towards them and vice versa. "I'm not gonna be mean to anybody, and I never wanted to be. I'm my own person, and sometimes I'm put at fault for that, and I think we all are in our own way. And that's just life; those are the things we deal with as people," Barnes mused.
Chris Barnes Interviewed on The Chainsaw Symphony
Cannibal Corpse Albums Ranked
Cannibal Corpse's Paul Mazurkiewicz Plays 'Wikipedia: Fact or Fiction?'