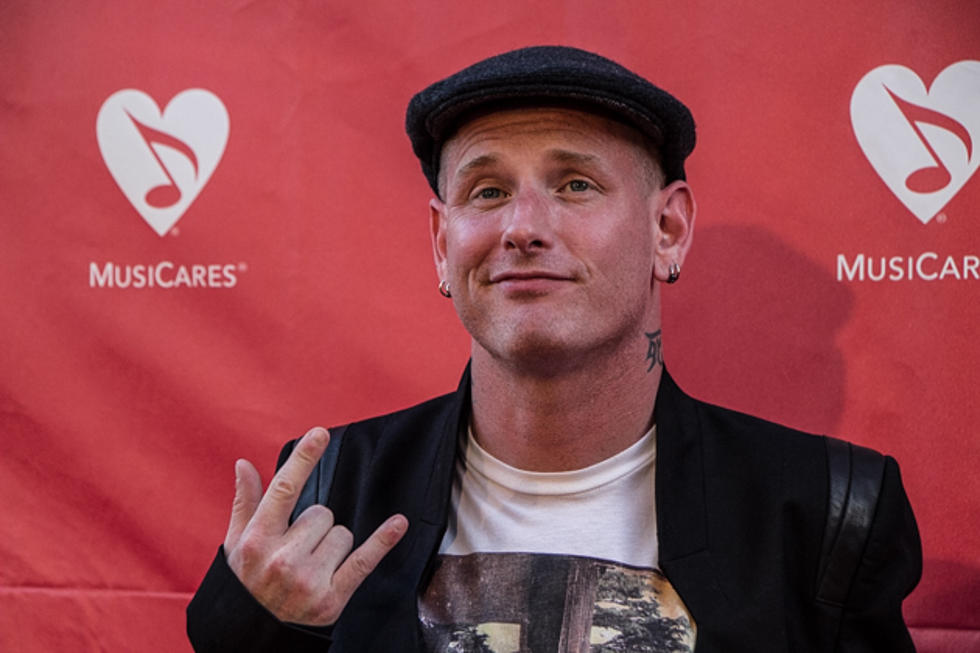 Corey Taylor Shares Excerpt From New Book 'You're Making Me Hate You'
Kathy Flynn, WickedGoddessPhotography.com
Who's looking forward to Slipknot / Stone Sour frontman Corey Taylor's next book?! The aptly named You're Making Me Hate You is set for a July 7 release date, but you can read a few venomous passages from the book right now.
Corey Taylor has already shared his experiences with the forbidden in Seven Deadly Sins and opened up about his belief in the paranormal with A Funny Thing Happened on the Way to Heaven. For his third publication, Taylor is approaching the release like a textual Slipknot album; venting about how he likely hates each and every one of you.
In an exclusive taste released by The Guardian, Taylor writes:
Ask yourself this: after we've killed each other off or we've reached a point in our technology where we can leave this planet and populate the universe with our nonsense, when the aliens come to sift through the wreckage of our civilization in the eons to come, what do you want them to find? Do you want them to judge us by Bach or Bieber? Do you want them to read Victor Hugo or The View's Summer Cookbook? Do you think they'll assume the greatest of us all was Stephen Hawking or Johnny Manziel? Based on what they find, will they come to hunt us down so we can't spread our buffoonery across the cosmos? Or will they simply look around at all the garbage left behind, contemplating the s--t we used to distract ourselves with, scratch their tentacles, look at each other and say, "Really? THIS is what they thought was good?"

Yes, I worry about what the aliens will think of us. I'm no ancient astronaut theorist. I don't think we've been visited by a more advanced species. I don't think they're plotting to come invade. I think if they're watching, they're doing the same thing I am: wondering why the fuck you people are mezmerised by all of this half-assed entertainment. They're sitting in their spaceships watching our habits and they've come to the conclusion that we're all apes in designer clothes. They think we're f---ing dumbasses. They are amazed that we can feed and shelter ourselves with all the stupidity we involve ourselves with. Worse yet, they believe our stupidity is contagious. They think that if they come here to make contact, they might catch our "dummy" virus. It scares the living … well, whatever they call their poop, that's what gets scared out of them. And these amazing beings, beings beyond our capacity to understand, are leaving us alone. They have quarantined themselves from us. They ain't coming back until the house is empty and the lights are all off, and only then they'll wait to see if there's still any "stupid" blowing around in the wind. They're keeping their distance, which is a disappointment to me. That's because I really wish they'd come back to pick me up and take me with them. With all the brain damage in the world today, you can't blame me.
Read the rest of the excerpt at The Guardian. To pre-order You're Making Me Hate You, head on over to Amazon.
Shawn "Clown" Crahan Talks Next Slipknot Album, Pays Tribute To Paul Gray
You Think You Know Slipknot?