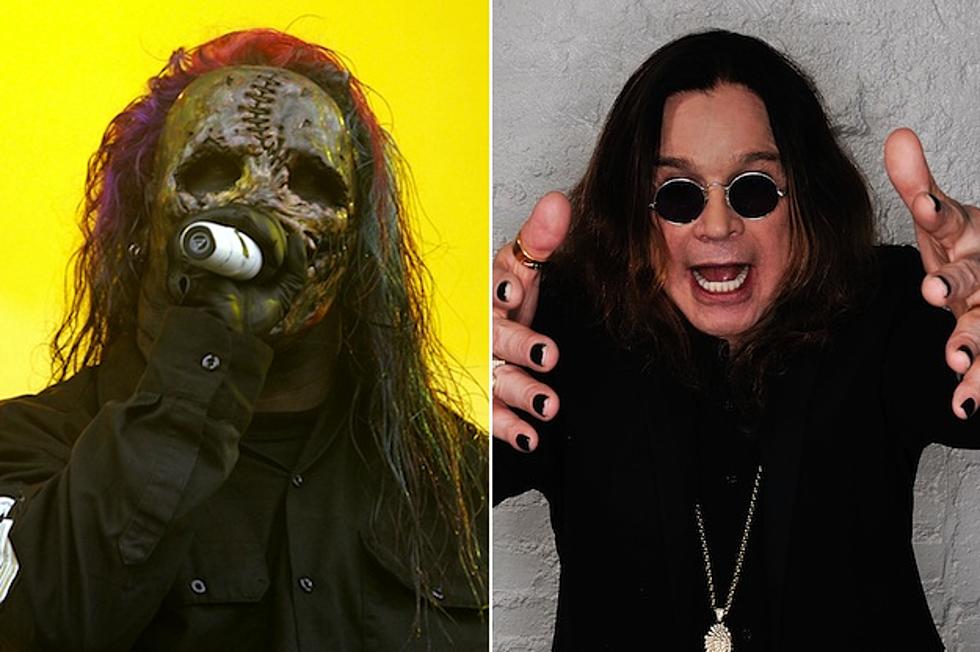 Corey Taylor: Ozzy Osbourne Asked Me If He Can Join Slipknot
At the recent premiere of the documentary 'God Bless Ozzy Osbourne,' Slipknot singer Corey Taylor revealed that Osbourne once approached him about being the 10th member of Slipknot.
"I was sitting in catering [at Ozzfest] with Sharon and Jack and all the kids," recalled Taylor in a red-carpet interview with Artisan News. "And Ozzy came out and I was just like, 'Oh my God,' and he goes, 'Slipknot, I wanna be No. 10. And I went, 'Anytime you want!'" The request was in reference to the bandmembers referring to themselves as Nos. 1-9.
Taylor continues, "He gave me a huge hug and I was like 'Wow,' you know. It's just one of things that makes you fortunate to meet the people you looked up to and have every expectation be exactly what is was."
'God Bless Ozzy Osbourne,' which recently had two nationwide big-screen showings, will come out on DVD on Nov. 15 through Eagle Rock Entertainment.
Slipknot, meanwhile, recently revealed that they will embark on a U.S. tour beginning in June 2012.
Watch Corey Taylor Talk About Meeting Ozzy Osbourne