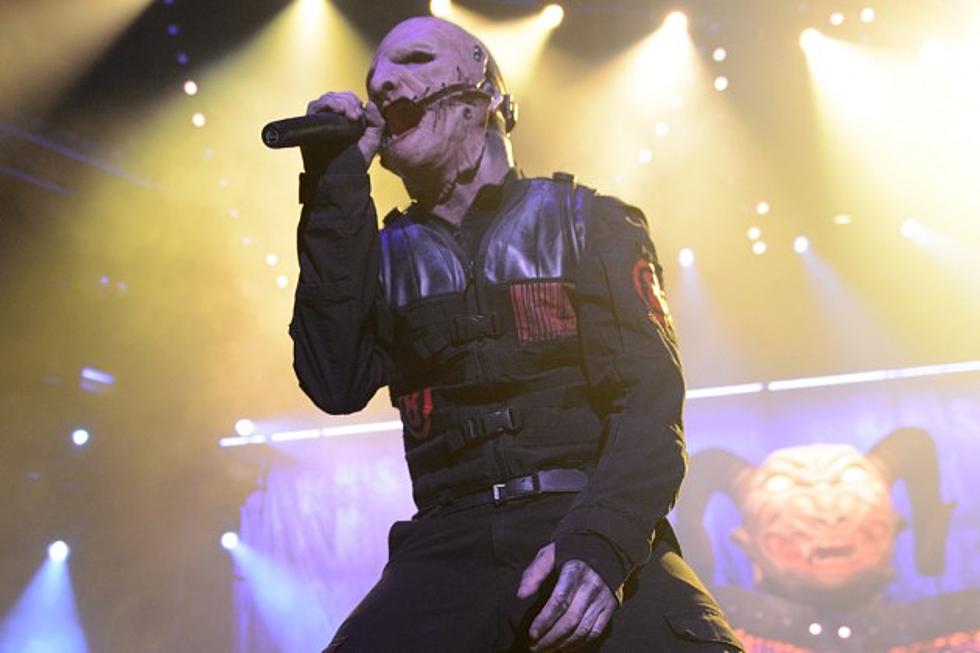 Corey Taylor Ranks Slipknot's Albums From Least Favorite to Favorite
Daniel Boczarski, Getty Images
For artists, ranking their albums can be as difficult as ranking their children. For a band like Slipknot, who have had so many successful records over their career, that feat is especially challenging. Frontman Corey Taylor spoke with Noisey about the band's discography, and ranked the five Slipknot studio records.
Taylor put 1999's Slipknot at No. 1 on his list: "We went into that album so young and green and just ecstatic to make our first album, after we recorded it was like, 'Well now what?' We had to wait six months just to see what happened. We got added to Ozzfest '99 at the last second. True story. We're out in Malibu on top of a mountain. Nine a--holes from Iowa, no idea what the f--k we're doing. [Laughs] With this mad scientist, Ross Robinson, helping us create this crazy f--king album. Really it was a blank check, metaphorically we were playing with house money. Nobody knew what would happen."
He also tells a story about how some of the band members and Ross Robinson stole the master tapes and mixed the album themselves. "There's so many crazy stories from that first album, I can look back and smile that it's happened to us, and the subsequent years," Taylor recalls. "It all started from the first album and all the crazy s--t. Living off 20 bucks a week, having to hide your ramen because your a--hole bandmates were trying to steal it. Having to come up with 30 ways to make ramen so you don't lose your mind, that's how we lived. It was so insane, but it was so awesome because we were in it. All the talk, dreaming was over. It was time to do the work. And we did, the rest is f--king history man."
Taylor put last year's .5: The Gray Chapter at No. 2, saying, "Paul's not there, we'd just split with Joey [Jordison], and there was this moment of, 'What do we do? What are we going to do?' And luckily, we got together and did exactly what we needed to do. It was so gratifying to put it out there and destroy everyone who said we couldn't do it."
"Even though the expectations were so high with our fans, the negative expectations were almost bigger from the people who'd been waiting for f--king years for us to fall on our face," Taylor continues. "So to come back, and not only to give them a one-two punch but also give those f--kers a kick right in the gooch, that was f--king beautiful, man."
Taylor ranks Slipknot's albums as follows:
5. All Hope Is Gone (2008)
4. Vol 3: The Subliminal Verses (2004)
3. Iowa (2001)
2. .5: The Gray Chapter (2014)
1. Slipknot (1999)
To see Taylor's thoughts on all five albums, check out the interview over at Noisey.
You Think You Know Slipknot?
10 Epic Slipknot 'Jump the F--k Up' Moments