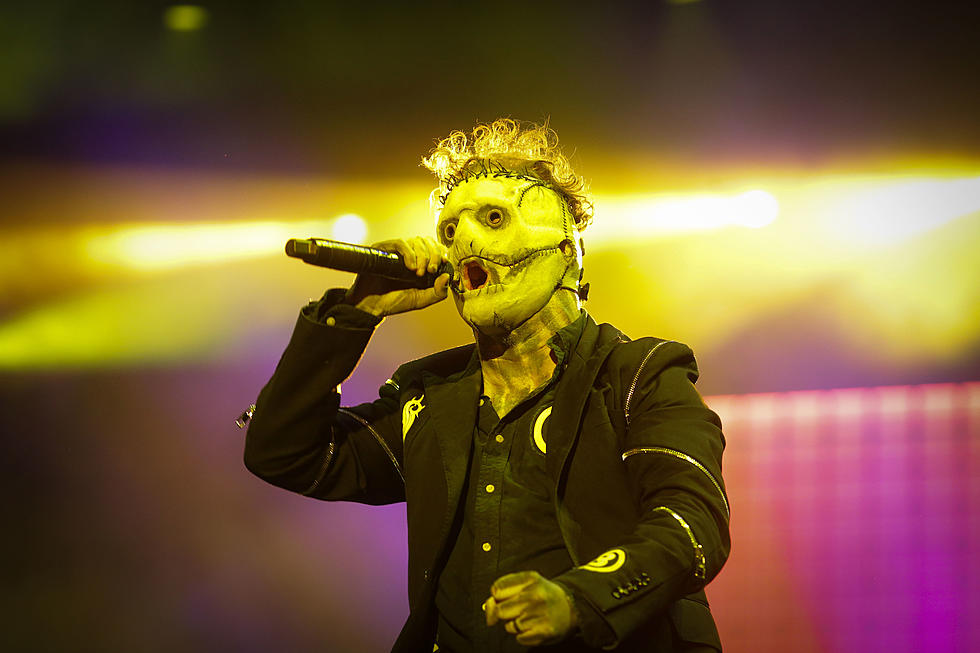 Corey Taylor Hints at When Slipknot's 'Look Outside Your Window' Will Come Out – 'The Music Is So Beautiful'
Europa Press via Getty Images
Slipknot's long-awaited long-lost experimental album Look Outside Your Window has been a hot topic among singer Corey Taylor and percussionist Shawn 'Clown' Crahan over the last year. In a new interview, Taylor reverses course on his feelings about the 15-year-old project and is now looking forward to its release, which he forecasts for 2024.
Earlier in the year, Clown suggested that the record may finally come out in 2023 once Slipknot's deal with Roadrunner Records expired on April 1. Taylor, meanwhile, expressed disinterest in the material finally seeing the light of day due to how much attention it has garnered over the years and the expectations fans have.
It appears both of them are now excited to finally pull back the curtain on the album.
One of the biggest hurdles has been scheduling, with Taylor balancing his time between 'Knot and his solo career, with the release of his second album, CMF2, slated for Sept. 15, with tour dates booked before and after it comes out.
The singer tells NME, "I was talking to Clown about it the other day and he goes, 'One of the reasons it hasn't come out is because you keep putting shit out which keeps conflicting with when I want to release it!' I was like, 'Fuck dude, why didn't you tell me?' He says, 'Fuck, Taylor – you just got too much shit!'"
Without divulging too much, Taylor floats a loose release timeline, stating, "It's sounding like he's got a release date that he can finally lock in and I have promised him that I won't release anything that will ruin that. I think it's going to be next year – finally, man!"
In the spring, the singer downplayed Look Outside Your Window, calling himself a "guest star" on the record and that he only possessed a 10-year old copy of it with an outdated mix, unsure of what was even going on with the release plans.
"I hope people dig it but I honestly hope it never gets released because there are so many expectations about it now. It's like that Wu Tang Clan album that only whathisfuck (Martin Shkreli) has a copy of. It's almost better to just wonder," Taylor said at the time.
Currently, however, he seems pretty jazzed about it all.
"I just went back and listened to all that stuff and it's so dope and so different. People going into this thinking it sounds like 'Slipknot' Slipknot are so wrong. It doesn't sound like anything Slipknot have ever done, that's why it's its own thing. To me, it really is the long-lost album. The music is so beautiful, it probably has some of my favorite melodies that I've done, and people are really going to dig it," he enthuses, "Clown did a really good job."
READ MORE: Corey Taylor Names the Best Live Band - 'They're So Good That It's Criminal'
Look Outside Your Window was recorded during the All Hope Is Gone sessions, involving Taylor, Clown, Sid Wilson and Jim Root.
Best Rock + Metal Albums of 2023 (So Far)
A chronological look at the very best albums in heavy music to come out so far in 2023.