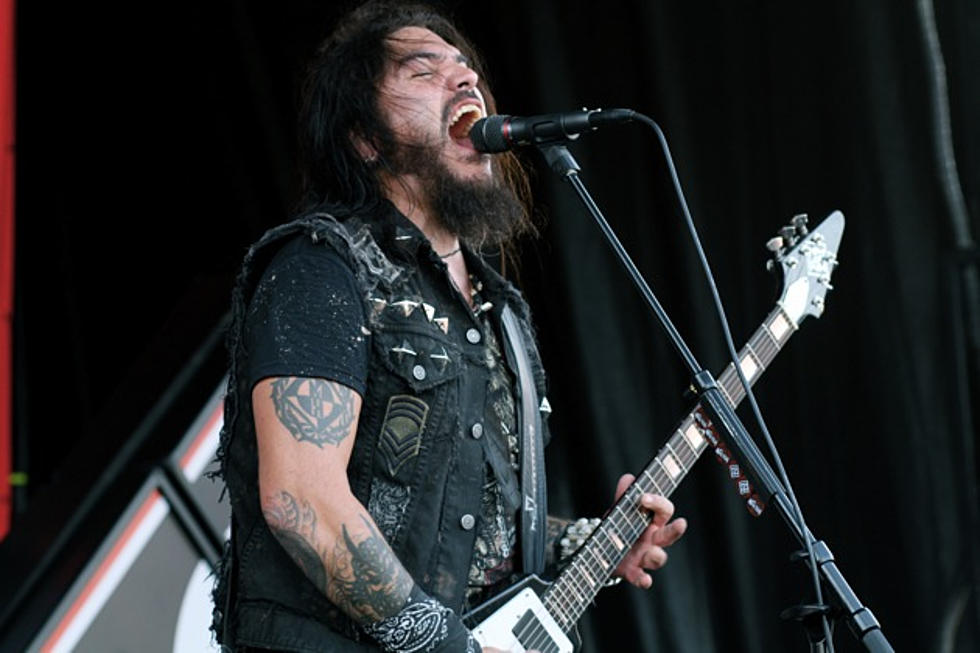 Couple Gets Engaged at Machine Head Show as Robb Flynn Delivers Vulgar Vows
Charles Epting, Loudwire
Congrats are in order for Tony and Ashley, a pair of newly engaged Machine Head fans. The couple was invited up onstage by Machine Head frontman Robb Flynn during the band's show in Minot, North Dakota, where Tony popped the question and Ashley said yes.
The happy couple embraced for several seconds onstage after Ashley accepted the proposal, but Flynn was not done with them quite yet as he proposed his own R-rated nuptials that the happy couple must follow in return for taking over the band's show for a few minutes.
Both agreed to the sexually explicit nuptials and once again embraced with Flynn's approval. Luckily there were plenty of people in the crowd, including friends of the future bride and groom, who were on hand to video the proposal and footage can be seen in the Machine Head Facebook posting below.
Loudwire sends our congrats to Tony and Ashley on their future wedded bliss filled with plenty of Machine Head headbanging!