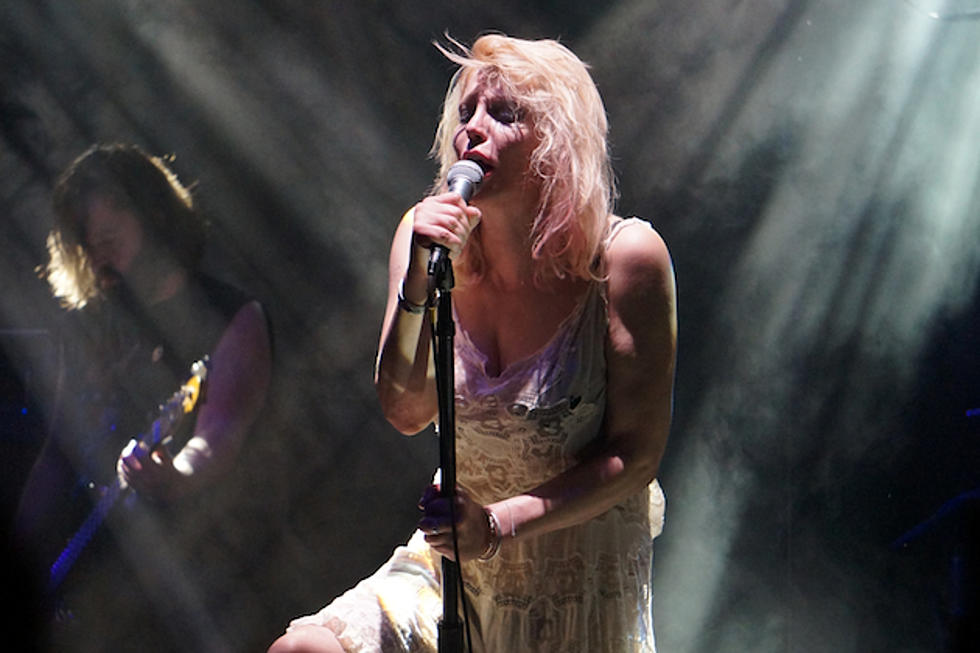 Courtney Love Weeps in Court Over Kurt Cobain's Mishandled Legacy
Spencer Kaufman, Loudwire
Courtney Love is currently in court due to a defamation suit filed by her onetime lawyer, Rhonda Holmes, but the case that initially brought the two together was when Love hired Holmes to help her defend her late husband Kurt Cobain's legacy.
According to Spin, Love began to sob as she listened to a defense witness talk about her late husband and how the Nirvana frontman's musical legacy had been mishandled. The witness was Canadian businessman Philip Gross, who discussed a lawsuit he had filed against one of Cobain's former guitar techs who claimed he had possession of the world's largest collection of Kurt Cobain guitars.
Gross claimed that he had reached out to Holmes while she was representing Love to share the information, but never heard back from her. One of Gross' assistants, Cylena Smith, later testified that she too was aware that Holmes was contacted, but the lawyer never responded to the inquiries. "It was so weird," Smith stated. "[She] was so thankful for this information. She said, 'I'll pass this on to my client right away. I'll be in touch with you.' But we never heard from her again."
The testimony was set in motion to demonstrate how Holmes had abandoned Love during the case. The bigger issue at hand is whether or not Love publicly defamed Holmes. The lawyer filed the case after Love tweeted to a journalist that she was "f---ing devastated when Rhonda J. Holmes Esq of San Diego was bought off." Earlier in the court case, Love testified that she had meant to send a direct message to two reporters rather than make her comments public. She added that she was simply answering a question about whether her lawyers had been bought off and was suggesting they might ask for a quote.
Meanwhile, Holmes also testified that she had never taken a bribe in her life. The lawyer's family members also took the stand, speaking to her character, her dreams of being a lawyer and her state of mind after Love's comments went public. The trial is still ongoing and will continue Thursday morning (Jan. 23) in Los Angeles.