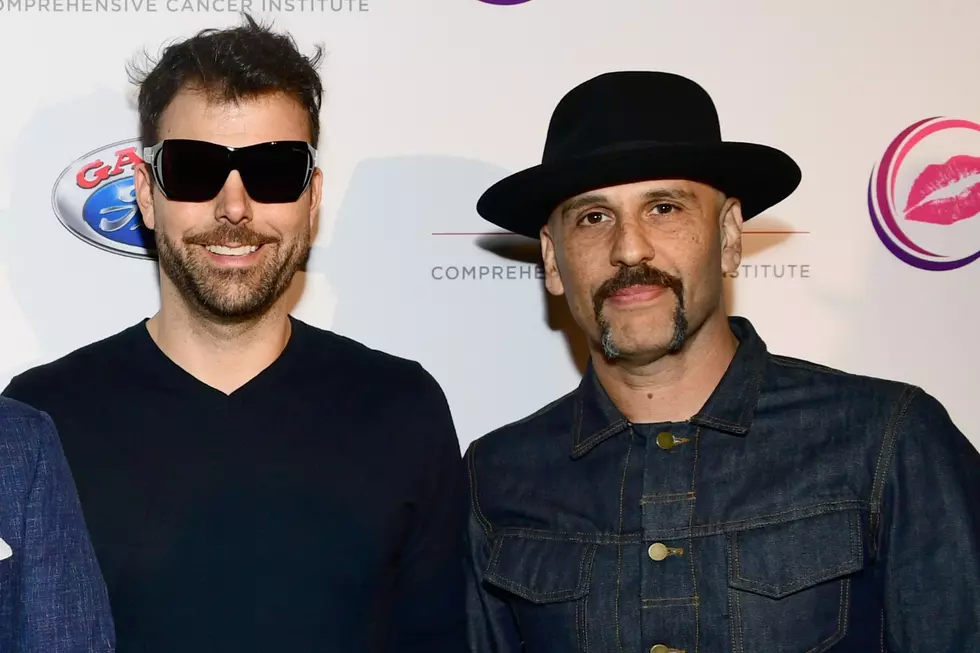 Dave Kushner Reveals Franky Perez Was Once Hired for Velvet Revolver
Emma McIntyre, Getty Images
Velvet Revolver got off to a very hot start in the early 2000s, issuing the 2004 Contraband and 2007 Libertad albums before parting ways with Scott Weiland in 2008. And while there has been continued interest in whether or not the band will continue with another vocalist, so far they've been unable to find the right guy. However, in a recent interview with the Fueled By Death Cast, guitarist Dave Kushner reveals that they had actually hired a singer at one point, but it didn't work out in the long term.
During the chat, Kushner spoke about the assorted names who had been brought in at different times as possibilities for the project. They had recorded eight songs with Corey Taylor, Big Wreck's vocalist Ian Thornley and Spacehog's Royston Langdon had been brought in as possibilities and there had even been talk of bringing in Lenny Kravitz though it never got beyond the discussion stage. But the guy who almost started the next era for the band was Franky Perez.
"We had this guy Franky Perez, who is still a good friend of mine, who's a fucking amazing singer," says Kushner. "We actually told him he was in the band — he was the only guy that actually got hired. But then we kept recording stuff with him and it just kind of… The longer we worked with him, the less it felt right. And there was other factors. I think Slash was getting ready to do a solo record, and I think his head was already kind of over there at that point."
Kushner says he felt bad about how things worked out, recalling that Perez had moved to Los Angeles specifically for the band. "He has no money, and then, all of a sudden he's not in the band. And I felt horrible for him, 'cause I always was kind of the underdog in the band. And I'm, like, 'Oh, dude, that's so fucked up,'" says Kushner.
Listen to Dave Kushner on the Fueled By Death Cast
10 Greatest Rock + Metal Supergroups