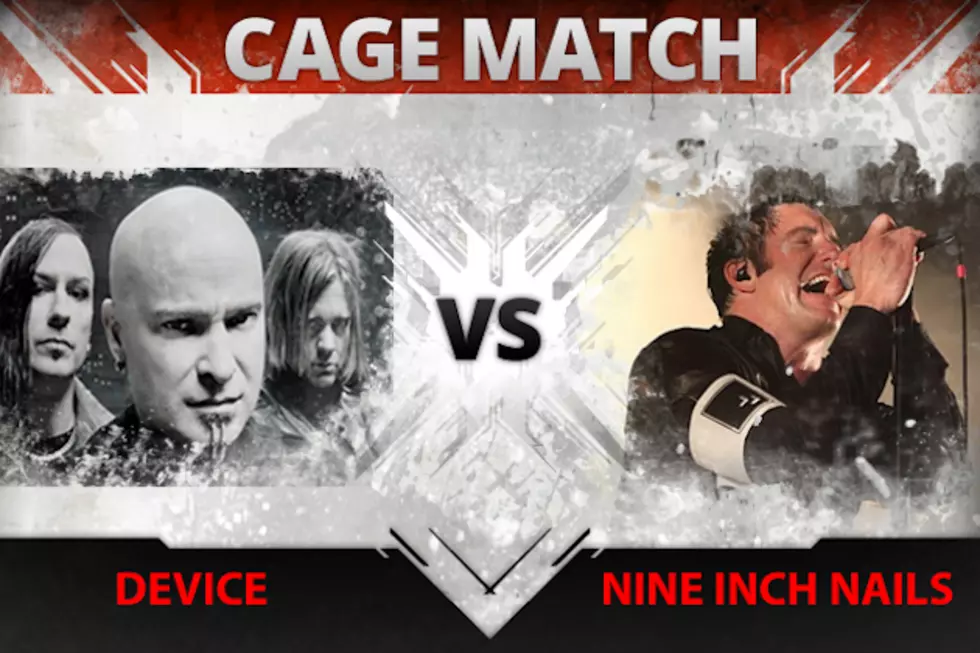 Device vs. Nine Inch Nails – Cage Match
Warner Bros. / Mary Ouellette, SheWillShootYou.com
Device continued their winning streak in the Cage Match with a victory over Buckcherry, but can David Draiman and his bandmates beat out an industrial-rock king and his legendary band?
Nine Inch Nails enter the Cage Match with their new single 'Came Back Haunted' off their upcoming album 'Hesitation Marks,' due Sept. 3. NIN mastermind Trent Reznor and company will embark on a North American tour in the fall. Check out their full list of dates here.
So can Draiman take down one of his musical influences or will Reznor & co. prevail in this industrial-fueled battle? Listen to both tracks and vote for your favorite below:
(This Cage Match will run until Wednesday, July 17, at 8AM ET. Fans can vote once per hour! So come back and vote often to make sure your favorite song wins!)
Device, 'You Think You Know'
Nine Inch Nails, 'Came Back Haunted'
Rules of Cage Match:
Fans can vote once per hour for their favorite song. If a song remains the reigning champ for five straight cage matches, it is retired to the Loudwire Cage Match Hall of Fame. With so many great songs out there, we have to give other bands a chance!