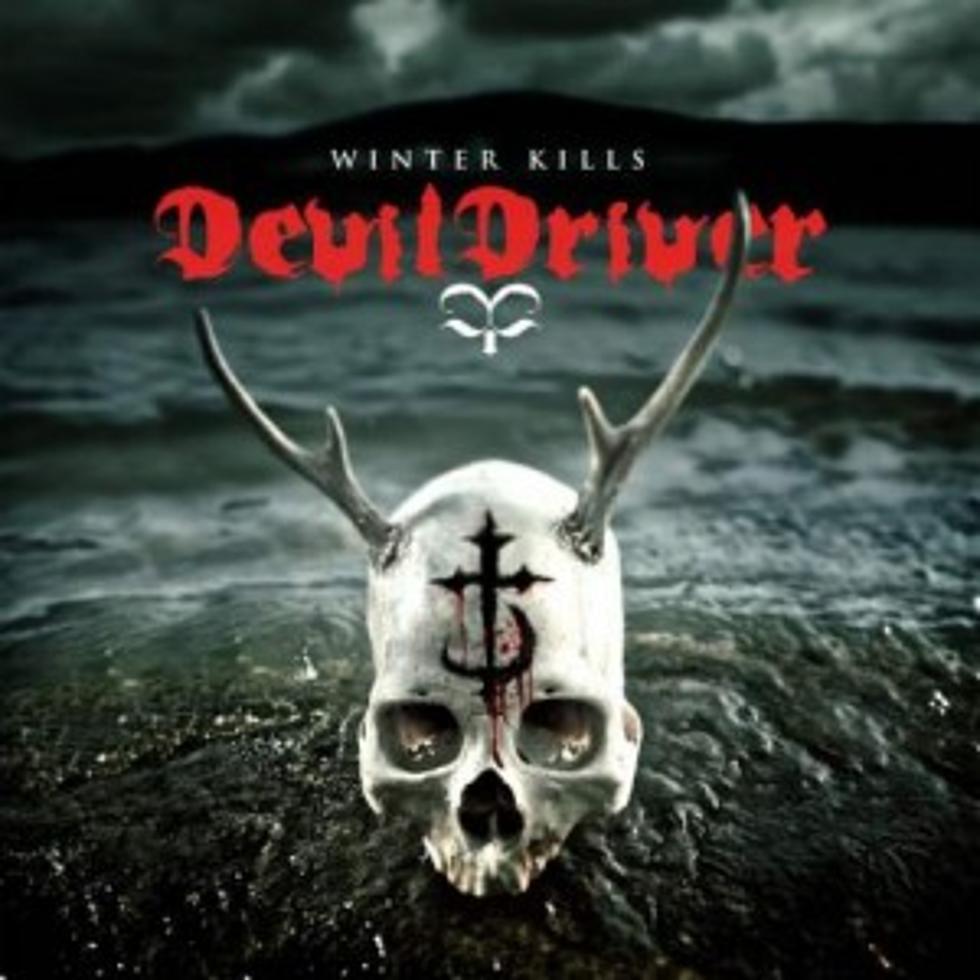 DevilDriver Unveil Track Listing + Various Editions of New Album 'Winter Kills'
Napalm
After the announcement a couple weeks ago that DevilDriver's upcoming album 'Winter Kills' would be released Aug. 27, the band has now revealed the track listing and more details for the disc.
There will be several 'Winter Kills' configurations available, including a 2 LP gatefold edition, the first in DevilDriver history. In addition to the regular edition, there will be a deluxe digibook with CD (including two bonus tracks: "Shudder" and "Back Down to the Grave") and a live DVD. The 45 minute DVD includes DevilDriver classics such as 'Clouds over California' and 'The Wretched.' Pre-orders are currently available here.
Frontman Dez Fafara talked about the new album in a recent interview with Loudwire. "Every record is different, that being said I thought 'Pray For Villains' was kind of an out of the box record for us, I thought 'Beast' was a weird out of the box record for us – we've kind honed back in to where we are. This new record sounds a lot like the first three records, it's got an intense groove to it and I'm really happy."
DevilDriver will head to Europe in August. They'll be playing shows and festivals including Wacken Open Air in Germany and Bloodstock in the U.K.
'Winter Kills' Track Listing:
1. 'The Oath'
2. 'Ruthless'
3. 'Desperate Times'
4. 'Winter Kills'
5. 'The Appetite'
6. 'Gutted'
7. 'Curses and Epitaph's'
8. 'Caring's Overkill'
9. 'Hunting Refrain'
10. 'Tripping Over Tombstones'
11. 'Sail'
12. 'Shudder' (Bonus Track)
13. 'Back Down to the Grave' (Bonus Track)