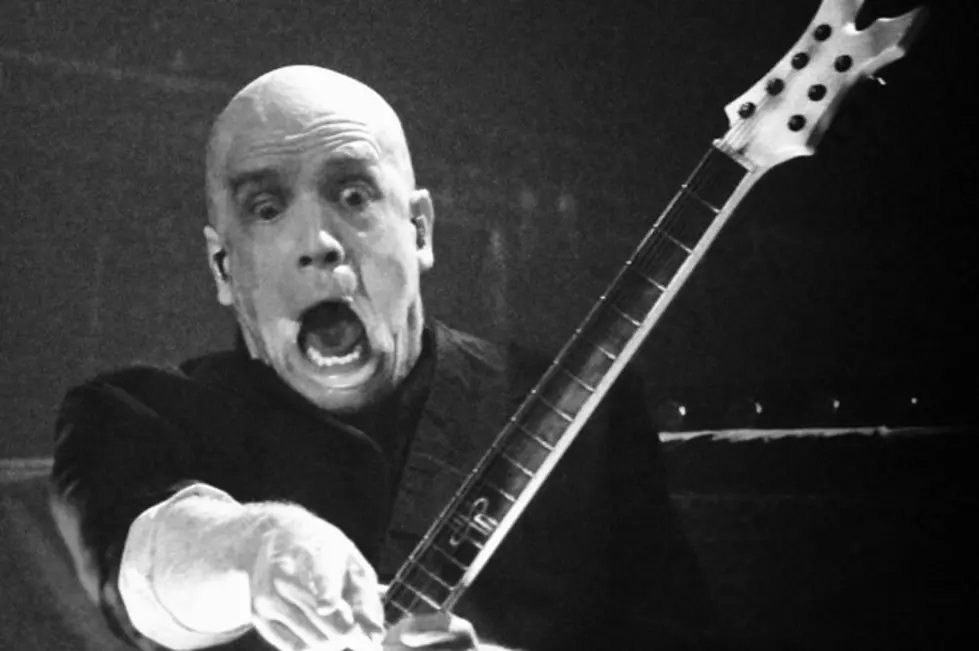 Devin Townsend Reaches 'Casualties of Cool' Crowd-Funding Goal in Five Hours
Liz Ramanand, Loudwire
Another victory for crowd-funded projects has been added to the list. In this instance, musical mastermind Devin Townsend reached out to fans for raise money for Townsend's 'Casualties of Cool' project. In phenomenal form, Townsend reached his full goal in only five hours thanks to the musician's die-hard fans, and now is at more than 250 percent of his goal with plenty of days left in the campaign.
As one of his many projects, Casualties of Cool will certainly be unpredictable in nature, as Townsend is constantly combining genres like a never-ending Rubik's Cube. Thanks to Townsend's Pledge Music campaign, not only has the Devin Townsend Project leader achieved his goal, but he has gathered almost triple the amount of money he originally aimed for. Fans are simply throwing money at Devin Townsend, and will receive some cool swag such as the 'Casualties of Cool' album, shirts, a personalized 'Happy Birthday' song, a Skype guitar or vocal lesson from Townsend + much more.
Even before Townsend's campaign began, he offered a stream of the track 'Forgive Me,' which will be featured on 'Casualties of Cool.'
As for the remaining funds not used for 'Casualties of Cool,' Townsend promises fans that their donations will be used to fund 'Z2,' Townsend's highly anticipated follow-up to 'Ziltoid the Omniscient.' "This pledge is also helping to fund Z2 projects as well!" Townsend posted on Facebook. "Let's take this as far as possible!"
All who pledged their hard-earned money to fund Townsend's 'Casualties of Cool' will be given a free download of the album upon its May 14 release date.