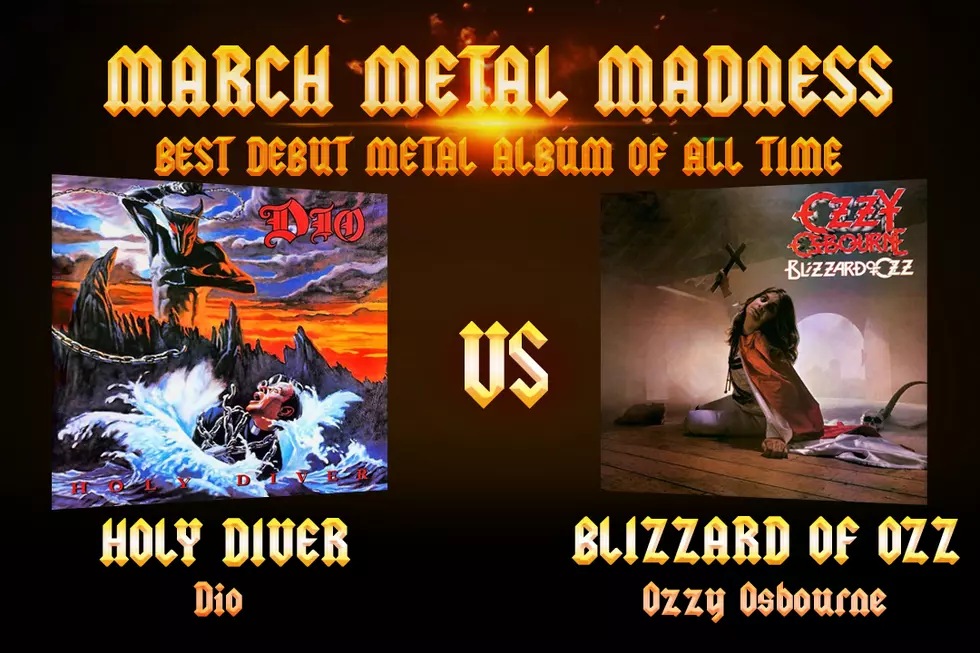 Dio vs. Ozzy Osbourne – Metal Madness 2017, Round 2
Warner / Jet
Forget about picking between the Ozzy Osbourne and Ronnie James Dio eras of Black Sabbath because it's Dio's Holy Diver against Ozzy's Blizzard of Ozz in Round 2 of our Metal Madness tournament to determine the Best Debut Metal Album of All Time.
Two of our fallen idols clashed in Round 1 as Holy Diver was pitted against Motorhead's self-titled debut, but Lemmy and co. were no match for this '80s masterpiece with Dio nabbing almost 70 percent of the votes.
Ozzy and Motley Crue were tourmates in the past, but there's nothing friendly about Metal Madness! Blizzard of Ozz came away with nearly 80 percent of the votes and is looking for a repeat performance in the second round.
So which album will move on to the Quarterfinals of Metal Madness 2017? Vote below for either Dio's Holy Diver or Ozzy Osbourne's Blizzard of Ozz in the poll below!
(This poll will end on Thursday, March 23, at 10AM ET. Fans are able to vote once per hour, so keep coming back to make sure your favorite debut album advances to the next round!)