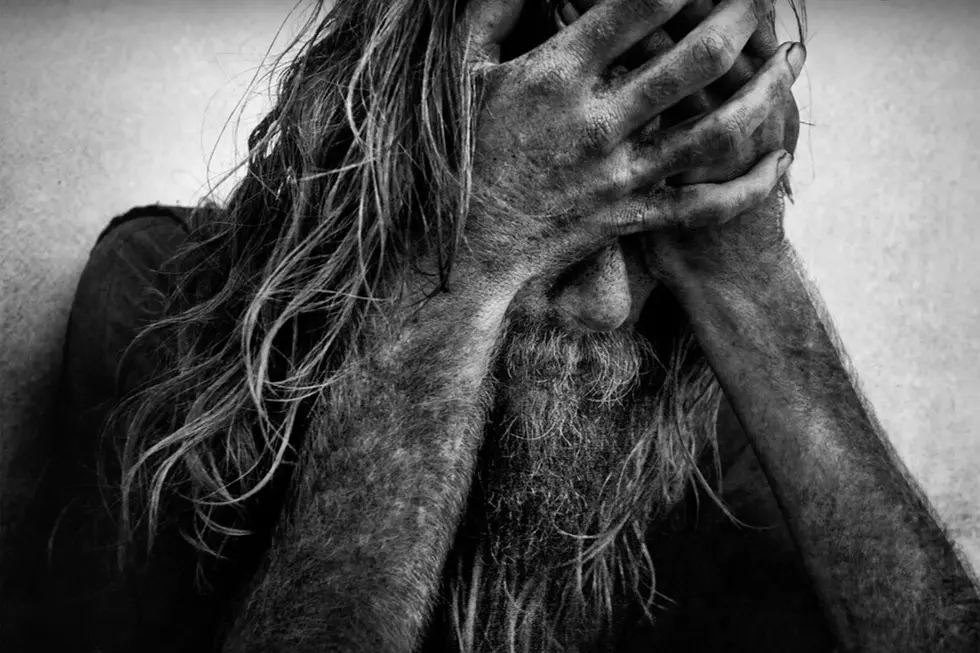 Duff McKagan Urges Giving to Help the Homeless With 'Cold Outside' Video
YouTube: Duff McKagan Official
"Anyone can be homeless. Anyone can make a difference." That's the last message that scrolls across the screen at the end of Duff McKagan's new video for "Cold Outside," timed to arrive on "Giving Tuesday."
The clip provides a mix of McKagan's heartfelt performance of the song mixed with striking images of the homeless. Throughout the clip, you'll also see some of the staggering stats related to homelessness in the U.S.
McKagan may be on top of the world, touring with Guns N' Roses, but the topic of homelessness is something the bassist is actually familiar with. He explains, "In my early days I was in similar situations, so I know what it's like to not have anyone to turn to and sometimes need a helping hand to get back on my feet."
He adds, "I know many know others in need, and I am hoping that, if we come together, we can help make a real difference."
McKagan has partnered with the Propeller campaign that benefits Seattle's Union Gospel Mission. The musician has donated his time to working with the campaign and offered memorabilia to help raise funds for the Union Gospel Mission. Through the Propeller platform, fans will be able to earn points as they "take action" by volunteering at the Union Gospel Mission, donating to the Mission, sharing the campaign info on social media to help spread the word and buying donated memorabilia. Items include a signed Litho, a signed Tenderness Deluxe LP, as well as a Tenderness U.S. Tour t-shirt, wristbands and more.
With it being "Giving Tuesday," you can actually double down on your donation as all donations made today (Dec. 3) will be matched dollar for dollar (up to $60,000) by an anonymous donor.
To learn more about the Propeller campaign, head here and check out the Union Gospel Mission's site and donate here. "Cold Outside" is also featured on McKagan's Tenderness album, which arrived earlier this year.
Duff McKagan, "Cold Outside"
14 Rock + Metal Artists That Give Back