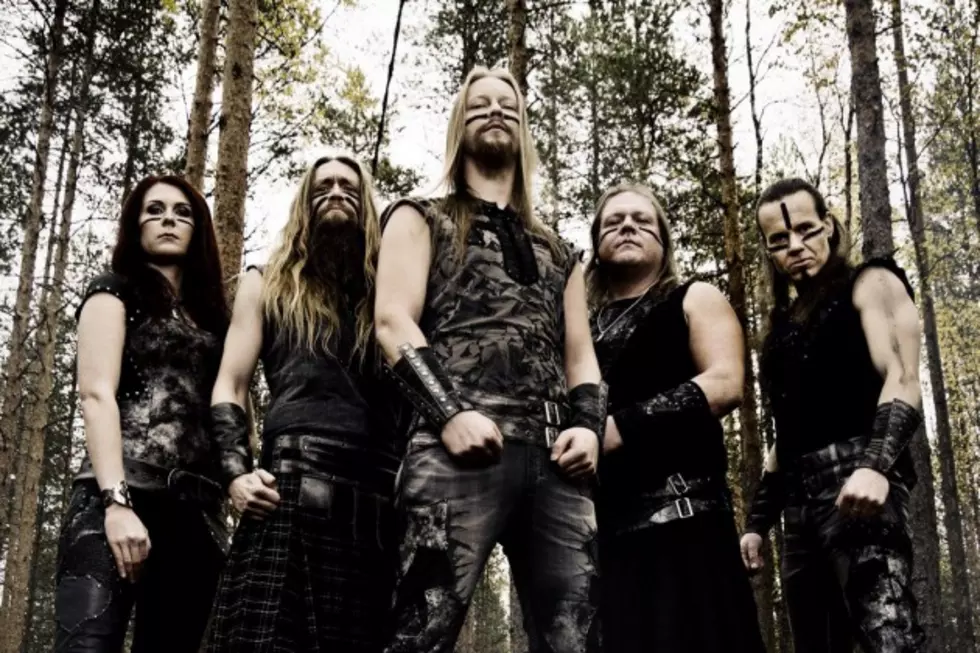 Ensiferum's Petri Lindroos Talks 'One Man Army' Album, Band Dynamics + More
Facebook: Ensiferum
Ensiferum guitarist and co-vocalist Petri Lindroos was the guest on Full Metal Jackie's weekend radio show. He discusses the band's latest album, One Man Army, the dynamics of the band and more. Check out the chat below:
Thank you for being on the show to talk about the brand new album One Man Army. Is there a secret to staying focused and enthusiastic during 12-16 hours days in a recording studio like you did for this new album?
The will to create something new and if you want to make something good, you have to work for it. It's the greatest reason ever for that one day.
Five people in a band can't all like the same thing, all the time. How do you go about reaching a compromise when you have creative differences?
We don't actually have that much differences when it comes to writing new songs. So, we're pretty easy going with that one. When we do have some issue, we try to work it out in a way that fits for everybody. We're pretty democratic in that way.
When the band is collaborating and crafting new songs, how much are you thinking about how they'll come across live and fit with songs form other albums?
We don't. [laughs] That's the trick to keeping everything fresh and just seeing what actually comes along when doing new material. We don't actually think how it's going to fit for the live set with songs from the past. They always find their right place.
Heri from Tyr appears on the album. What makes for a good camaraderie between Ensiferum and other bands?
Especially with Tyr, we've been touring with them for I don't know how many years already. The guys are very cool, they also like to be on the road. They make excellent music. Heri is also some kind of linguistics professor graduate or something like that, so he has very good knowledge about the Norse Mythology. He's a man with many talents.
How much Nordic history and mythology do you study and learn about when you're not writing songs about those things?
The guy in our band is our bass player Sami who is more focused on that area of the band. I know the basics but I'm not digging into books in my free time.
Really appreciate you being on the show, what are your touring plans for 2015?
We are going to start playing songs already in February and continue with the European tour after that. Then, having a couple weekends off and it's time for the USA tour.
Looking forward to seeing you guys here in the States, good luck with this brand new album. Thank you so much.
Thank you very, very much.
Thanks to Ensiferum's Petri Lindroos for the interview. Their One Man Army album just arrived and you can pre-order it via Amazon and iTunes. And be sure to catch the band on their world tour at these stops. Full Metal Jackie's weekend show can be heard on radio stations around the country — for a full list of stations, go to fullmetaljackieradio.com.
Check Out the Video for Ensiferum's "One Man Army"