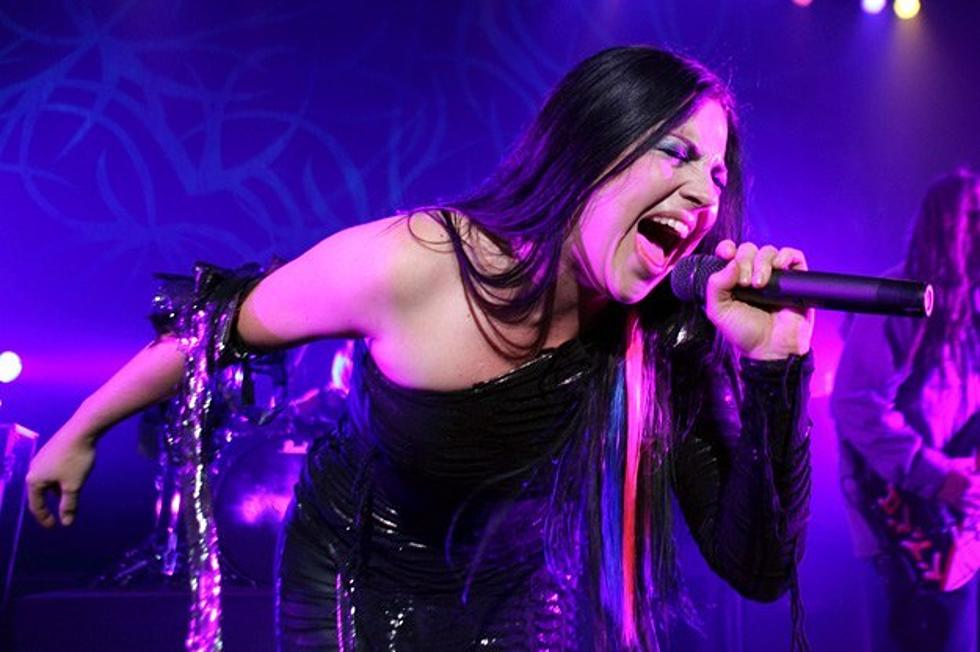 Evanescence's Amy Lee Gives Birth to Baby Boy
Mary Ouellette, SheWillShootYou.com
A big congratulations to Evanescence singer Amy Lee, who gave birth to a baby boy on Monday (July 28). The vocalist and her husband, Josh Hartzler, have named their son Jack Lion.
The Evanescence frontwoman first let her fans know that she was pregnant back in January, exclaiming, "OK, I can't keep it a secret anymore -- I've been working on a very special new project for 2014-A BABY! Josh and I are expecting! I'm so happy!"
On Monday, Lee shared the joyous news of her new baby on her Facebook page, posting a picture of herself in her hospital bed holding little Jack. "Our little cub, Jack Lion Hartzler, is here," wrote the songstress. "I have never known the depths of my heart till now. The world just exploded into technicolor." See the photo of Amy with her little son below.
We'd like to send our warmest congratulations to Amy Lee and her husband Josh on the birth of their first child together!