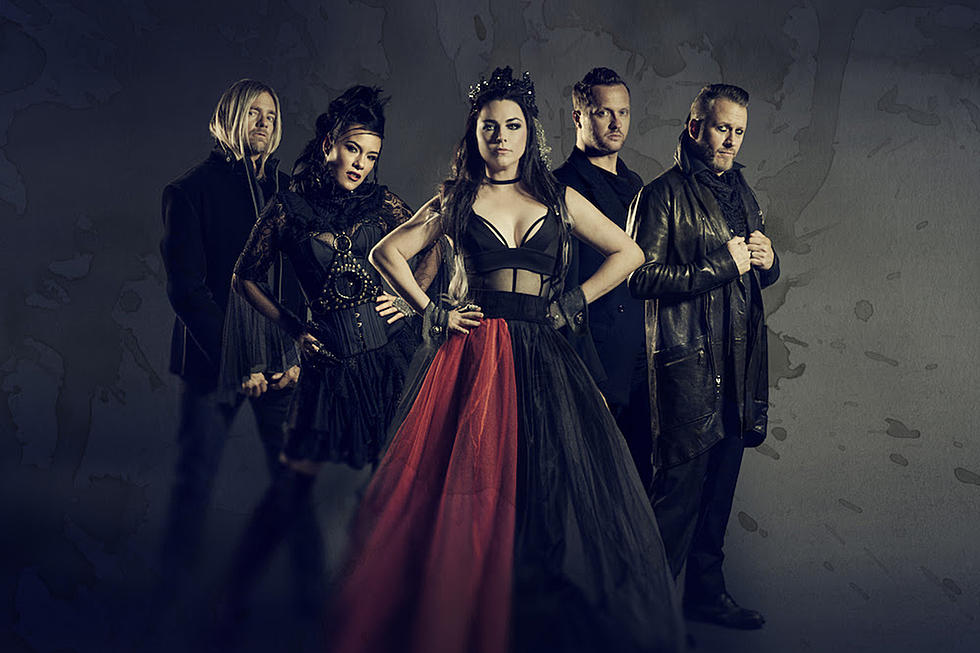 Evanescence Aiming to Release New Album in 2020
Photo by Paul Brown
Evanescence fans have been waiting since 2011 for a studio album with new material. Synthesis, the orchestral re-imagining of past hits with two new songs, was released in 2017, ramping up excitement for a new record. It appears fans may get their wish in 2020.
Amy Lee addressed the state of the band while speaking with Sirius XM's Grant Random at Epicenter Festival, which was this past weekend. "This is sort of a creation year for us," the singer said when asked about the possibility of a new album. "We're playing a few festivals and some headlining shows — a little bit, but not too heavy. And in the time in between getting together and starting the writing process for a new album."
As for when fans can expect that material to surface, Lee forecasted, "Hopefully next year," adding, "We're just gonna get together and see what happens this month, and start doing that more regularly until we feel like we're ready to do it."
It was only a year ago that it was confirmed Evanescence were even planning on recording a follow-up to 2011's self-titled record. Lee was brief when revealing the news, stating that the band's focus was on the Synthesis tour but that a new album was absolutely in the plans. She also said she had a "nice little pile" of material.
Evanescence are in the midst of a short May tour and their remaining tour dates can be seen below.
May 15 – Washington, D.C. @ The Anthem *
May 18 – Camden, N.J. @ MMRBQ Festival
May 19 – Uncasville, Ct. @ Mohegan Sun Arena *
July 18 – Cadott, Wis. @ Rock Fest
July 28 – Bangor, Maine @ Impact Festival
See Evanescence in the Top 100 Hard Rock + Metal Albums of the 21st Century