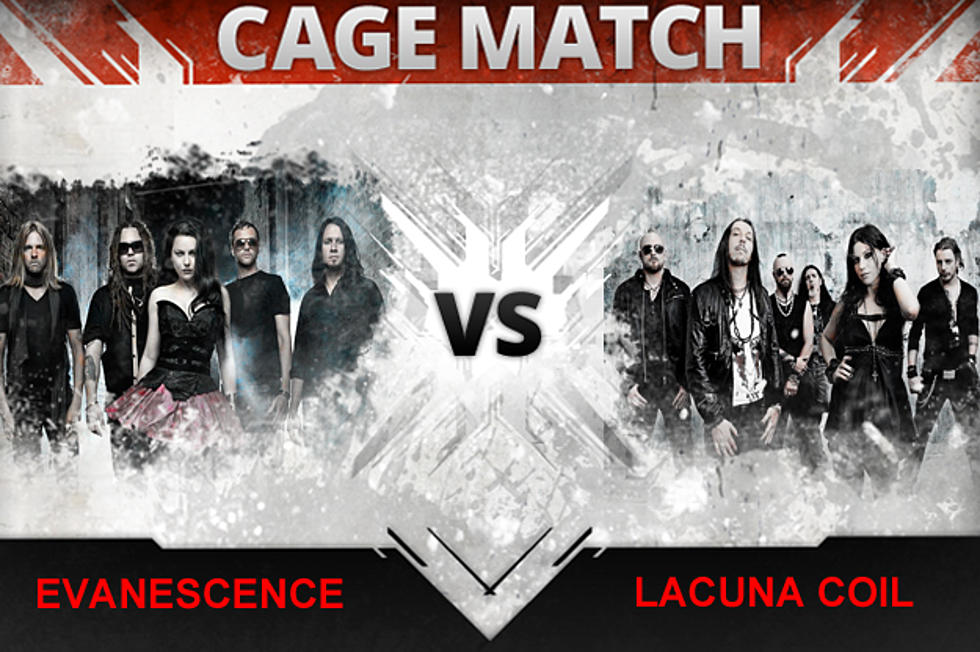 Evanescence vs. Lacuna Coil – Cage Match
Evanescence beat out 10 Years for another Cage Match victory, but will they be able to do it again against today's challengers?
Lacuna Coil enter the matchup with their new single 'Fire' off of their latest album 'Dark Adrenaline.' In celebration of the new disc and their musical career, the band is set to tour Europe after a spring run through the States. Check out our review and photo gallery from their stop in New York City.
So will Lacuna Coil get the 'Dark Adrenaline' in fans going and heat things up with 'Fire' or will Evanescence cool them down and take them to 'The Other Side'? Get in on the action and vote for your favorite track below!
(This Cage Match has ended. Click on the button below to vote for the next matchup.)
Listen to Evanescence, 'The Other Side'
Listen to Lacuna Coil, 'Fire'
Rules of Cage Match:
There are no rules … except this one: If a song remains the reigning champ for five straight cage matches, it is retired to the Loudwire Cage Match Hall of Fame. With so many great songs out there, we have to give other bands a chance!