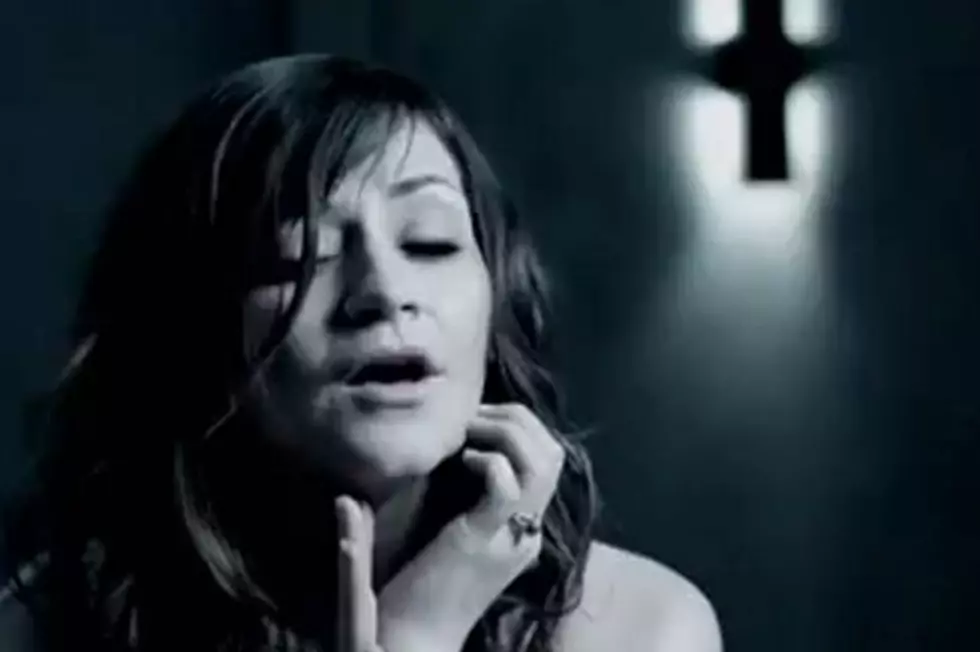 Flyleaf Singer Lacey Sturm Visits the 'Underworld' in 'Heavy Prey' Video
Flyleaf singer Lacey Sturm is a pint-sized powerhouse and she flails about in the dark, foreboding and apocalyptic video for 'Heavy Prey.' Sturm lent her room-filling voice to Geno Lenardo's song, which appears on the soundtrack to 'Underworld Awakening,' the fourth film in the action franchise.
Given the song's connection to the Kate Beckinsale-led film, footage from the movie is dispersed throughout shots of Sturm singing her lungs raw. Beckinsale looks scorching hot in her latex catsuit and trenchcoat while she battles a plethora of nefarious forces as anti-heroine Selene. Seriously, though, this vid is full of female badasses. Sturm moves like a hurricane with gale force winds, as she writhes and dances in circles in her frilly black dress, surrounded by plumes of smoke as Lenardo, who was once in Filter, pounds out the riffs.
Sturm then appears to transform into one of the film's characters, wearing a white hospital gown as she sings. She should join Selene in her crusade in the film. She's that believable!
'Underworld Awakening' hits the multiplexes today, Jan. 20.
Watch the 'Heavy Prey' Video