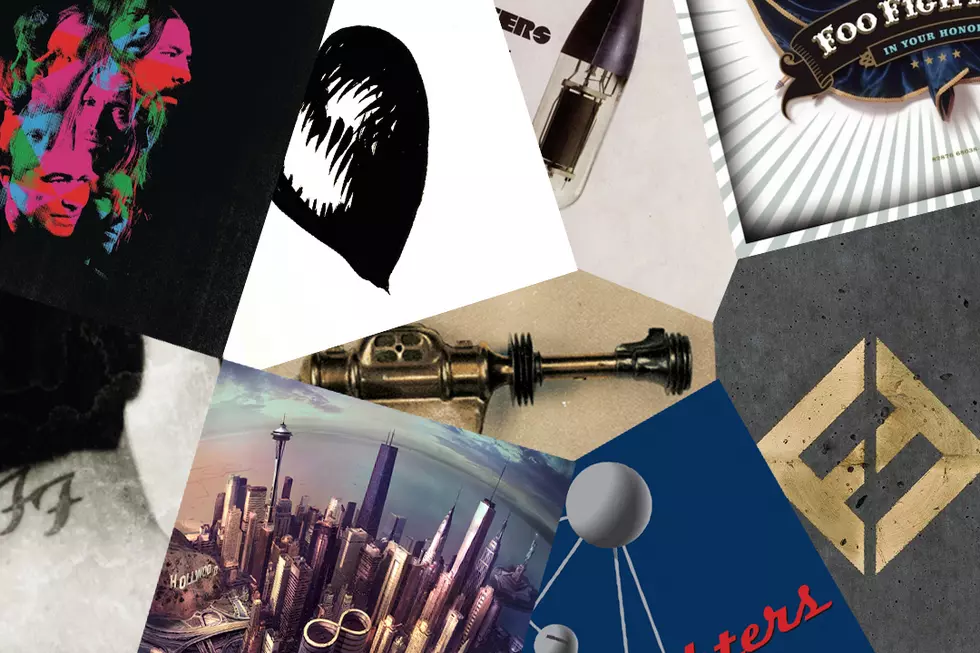 Foo Fighters Albums Ranked
Roswell / RCA / Capitol
Imagine what would have happened if Dave Grohl hadn't shared some of the music he had worked on in the aftermath of Kurt Cobain's passing and the dissolution of Nirvana. We might not have had one of the top rock acts of the last couple of decades -- Foo Fighters. But luckily Dave did get the music out to the masses and all these years later a fully formed Foo Fighters are dominating the rock landscape.
As stated, Grohl started on his own with the first Foo Fighters album, then began to add and subtract pieces until we got the cohesive, finely tuned group that we know today. Along the way, Foo Fighters have given us a wealth of hit radio singles spread across some pretty spectacular albums and it's now our task to rank the band's full-length studio output.
How much do you factor in things like accolades? The band have several Grammy wins and even more nominations. What about ambition -- you've got unique twists to albums as In Your Honor -- the McDLT of albums with one disc hard, one disc soft, and Sonic Highways employing the idea of visiting legendary music scenes and creating off the environment. Do those albums get special attention? There's a lot to consider, so scroll through the gallery below as we count down the Foo Fighters studio albums from weakest to strongest.
Foo Fighters Albums Ranked