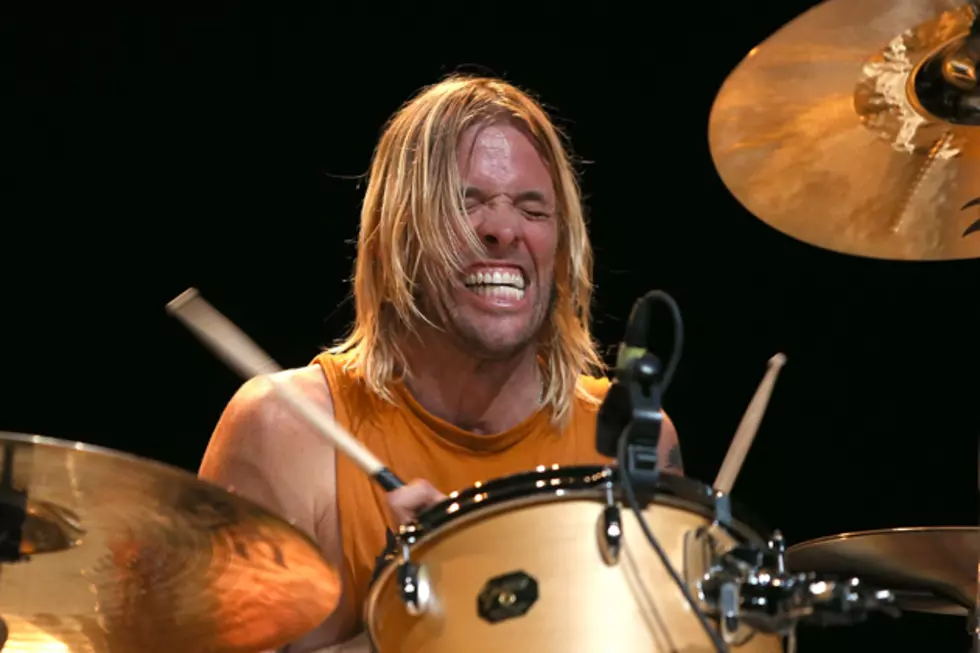 Foo Fighters' Taylor Hawkins: 'We're Playing Better Than We've Ever Played'
Mike Lawrie, Getty Images
Foo Fighters have been rather secretive concerning their new album, but we know they are currently working on it and hoping for something later this year. Drummer Taylor Hawkins shed a little more light on the process in an interview with Detroit's 101 WRIF-FM.
While keeping things close the vest, Hawkins told the station, "We're not done yet. We're still kind of in the middle of a project, and I can't really discuss what it is. I don't know what you heard or whatever, and I just want to be safe. Whatever you've heard, OK. I'm trying to keep it kind of mellow."
But speaking of what's been going on so far, Hawkins revealed, "The only thing I can tell, you, and this is the God's honest truth, is that we as a band more so than ever can walk into a studio and record a song anyway we want, as quick as we want, to the best of our ability, and that's a development ... As a band we're playing better than we've ever played. I just know it. I can feel it. I can hear it, and that's the most important thing and it's awesome." Hawkins later added that he expects the disc out before the end of the year.
In the interim though, the drummer has another project. His new band, The Birds of Satan, will release their self-titled debut disc on April 15.