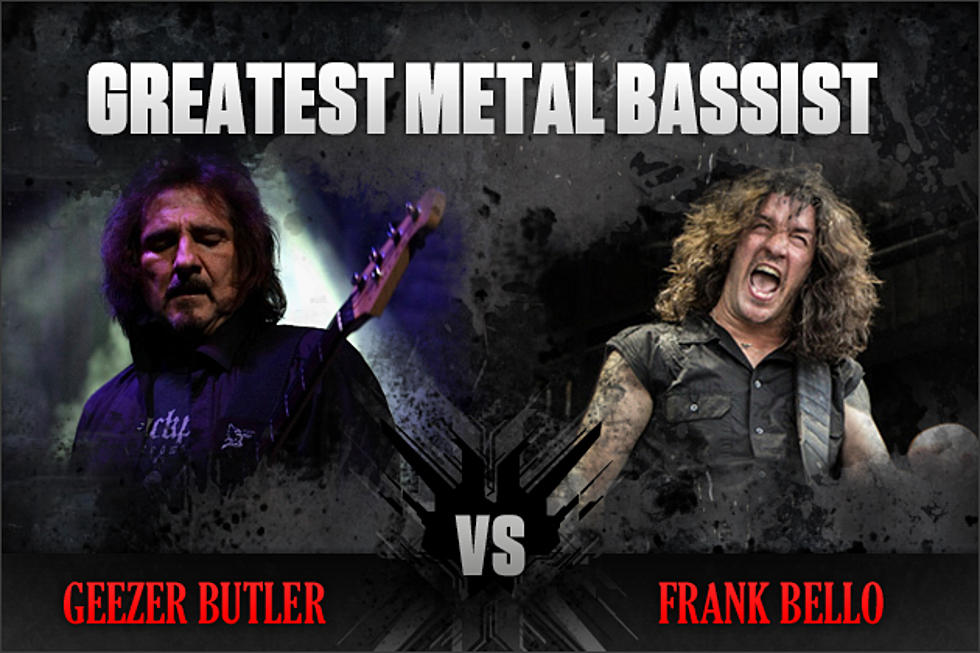 Geezer Butler vs. Frank Bello – Greatest Metal Bassist, Round 2
Robert Cianflone, Getty Images / Kathy Flynn, WickedGoddessPhotography.com
In this Round 2 battle in the Greatest Metal Bassist tournament, we've got members of two pioneering metal acts going face to face.
Black Sabbath's Geezer Butler has been one of the world's most respected bassists for a phenomenal 45 years. Still going strong, Geezer beat out Overkill's D.D. Verni in Round 1 of our Greatest Metal Bassist with relative ease. A definite favorite in this tournament, Geezer Butler advances to face a worthy opponent.
Frank Bello of Anthrax is a truly important part of thrash's foundation. Since joining Anthrax in 1984, Bello has been beloved for both his fun-loving demeanor and low-end attack. Bello defeated the ultra-technical Ryan Martinie in Round 1, earning a spot in Round 2 against Butler.
Geezer Butler vs. Frank Bello? Cast your vote for the Greatest Metal Bassist in the poll below! Voting for this round closes on Sunday, Oct. 6 at 11:59PM ET. Fans can vote once per hour, so keep coming back to make sure that your favorite metal musician wins!