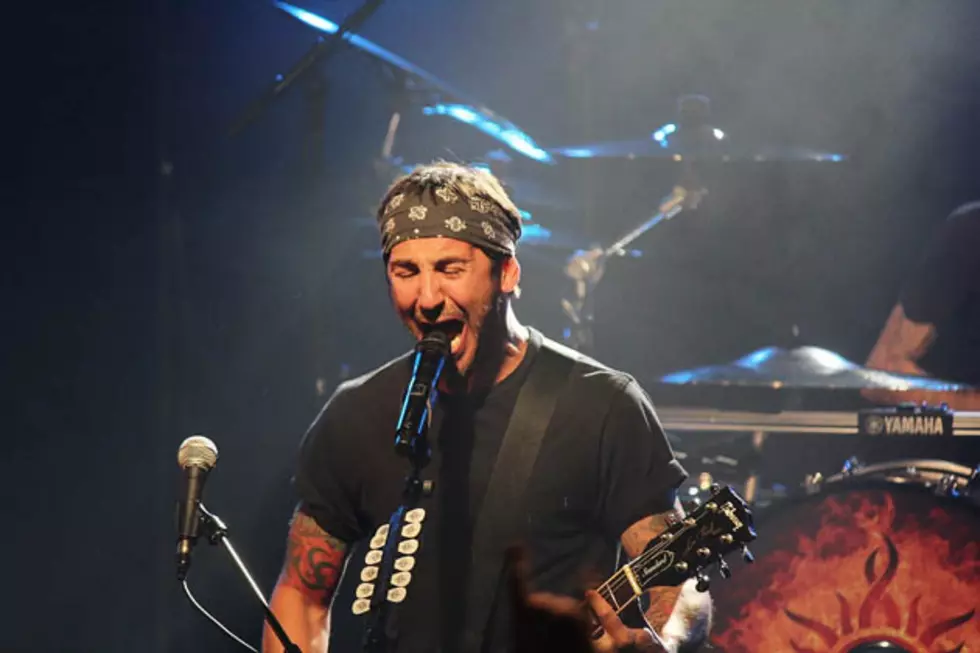 Godsmack Cancel Pennsylvania Uproar Festival Performance Due to Production Issues
Liz Ramanand, Loudwire
The band took to their Facebook page over the weekend to share the bad news with fans, writing, "None of the main stage acts on Rockstar Uproar Fest were able to play today on the main stage due to unforeseen production/technical issues with that stage itself."
However, according to The Morning Call, 10 other bands – including main-stagers Pop Evil, Escape the Fate and Buckcherry -- managed to fit their production on the outdoor stage at the Mount Airy Casino on Saturday to perform. Skillet ended up headlining the show with a 45-minute set that ended just before 7PM.
Godsmack's full Facebook post reads as follows:
As some of you may heard: Unfortunately none of the main stage acts on RockstarUPROAR Fest were able to play today on the main stage due to unforeseen production/technical issues with that stage itself. We were unable to fit our production onto the smaller side stage to perform, and so therefore were unable to play. We are very sorry to disappoint, but please know that it was out of our control. We wanted nothing more than to be able to deliver the kind of show our fans know us for tonight. We hope to return and play for you all as soon as possible!

If you had a ticket for the Uproar show in Mt Pocono today, SAVE YOUR TICKET! You will be able to come to the show at Susquenna Bank Centerin Camden, NJ this Tuesday for FREE. To redeem this offer, all you have to do is bring your ticket stub from the Mt Pocono show and exchange it at Susquehanna Bank Center Box office this Tuesday. Seat locations subject to availability. Again we apologize for any inconveniences and hope to see you Tuesday!
In response to some negative feedback from fans, Godsmack wrote, "I guess that's what we get for bringing back all the pyro and drum duel after everyone was askin' for it back. Findin' out after it's too late to re-work the whole stage and set sucks ... We wish we didn't find out last minute today as we were setting up."
As seen in the band's statement, the good news for some Godsmack fans is that ticket holders for Saturday's Mount Airy show can use their ticket to attend the Uproar Festival show in Camden, N.J. on Tuesday (8/26).
The Rockstar Energy Drink Uproar Festival continues to roll across the country until it wraps in Tucson, Ariz. on Sept. 21.  Click here for complete tour dates.
Godsmack are out on the road promoting their '1000hp' album, which debuted on the Billboard 200 album chart at number three selling over 58,000 copies two weeks ago.
Godsmack's Sully Erna Play 'Wikipedia: Fact or Fiction?'