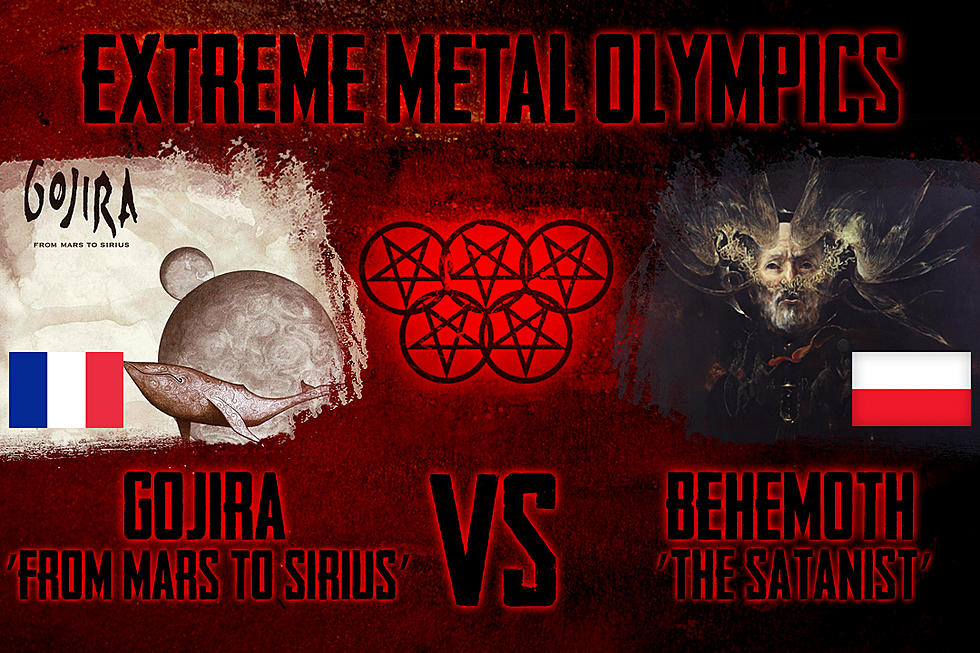 Gojira vs. Behemoth – Extreme Metal Olympics 2016, Quarterfinals
Listenable / Metal Blade
It's France against Poland by way of Gojira's From Mars to Sirius and Behemoth's The Satanist, respectively, in the Quarterfinals of the 2016 Extreme Metal Olympics. Looking for the gold medal, these two modern heavyweights have to advance to the Semifinals in the Devil Horn Region before they even think about taking the top prize.
In Round 1, it was rhythm vs. melody as Gojira's From Mars to Sirius took on the Fins in Children of Bodom and their masterful Follow the Reaper Album. Gojira's concussive rhythmic attack drove the boys from Bodom into the ground, tipping the balance with 55 percent of the votes.
Behemoth have been one of the most dominant death metal bands in the world since they stormed back with The Satanist. Their decisive victory over Austrian black / death mongers Belphegor demonstrated this quality as The Satanist nabbed around 90 percent of the votes over Lucifer Incestus. This Quarterfinal round will likely not be as easy for the Poles, but Nergal and co. never back down.
Which album will move on to the Semifinals of the 2016 Extreme Metal Olympics? Vote for either Gojira's From Mars to Sirius or Behemoth's The Satanist in the poll below and check out a song from each album beneath the poll if you're unfamiliar.
(This poll will end on Monday, Aug. 15, at 9AM ET. Fans are able to vote once per hour, so keep coming back to make sure your favorite song wins!)
Behemoth, "Ora Pro Nobis Lucifer"