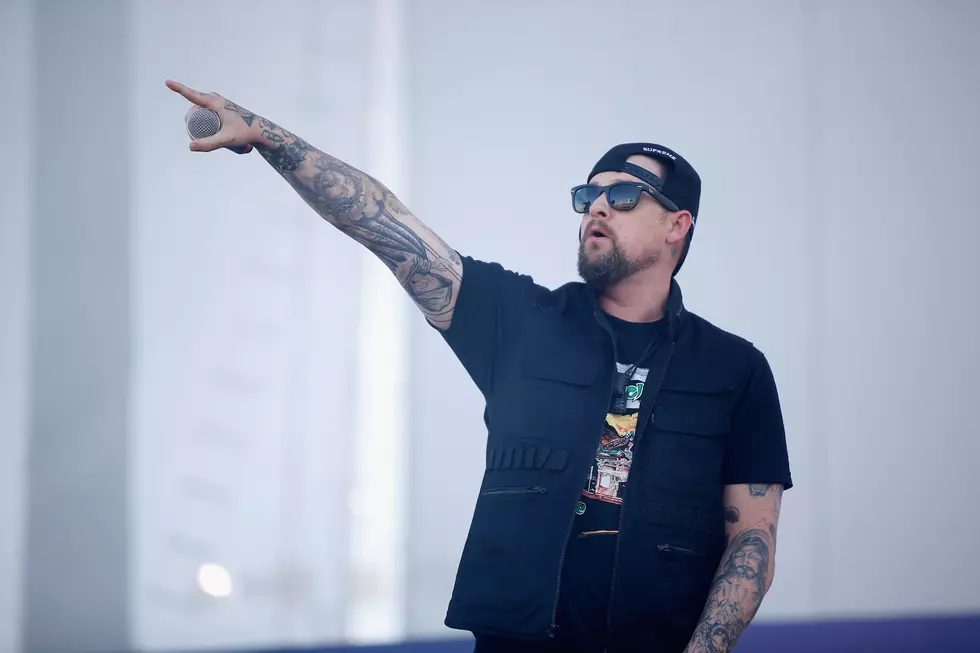 Good Charlotte Announce New Album, Debut 'Actual Pain'
Isaac Brekken, Getty Images
Pop punk icons Good Charlotte have just revealed that Generation Rx will serve as the successor to 2016's Youth Authority and you can hear the album's first single, "Actual Pain," below.
The song is anchored by delicate guitar flourishes and electronic embellishments as the moody verse intensifies, segueing into an explosive but melancholy chorus. "Actual Pain" is modernized with beat-focused drumming and lyrics reflecting society today.
"At the beginning of the year, we were reflecting a lot. We just played a memorial service in honor of Lil Peep. We were thinking of that. Our generation was the first to have so many ways to deal with pain," the band states. "Throughout this century, we've seen the whole opioid crisis get worse. We wondered if we were really doing our part. We wanted to get back out there on the battlefield and spread insight, share experience, and give anything we could to improve lives."
Expanding further on the record, Good Charlotte add, "The message is you can get through the pain, survive it, and have the life you want. We made the record on our own terms and our own time. In that respect, we channeled the soul of our first two albums. This is the album we've been waiting 15 years to create."
Generation Rx is due out Sept. 14 on the band's MDDN label as well as BMG. Their 2019 European tour kicks off on Feb. 1 and a slew of dates scattered before then. Go here to see a list of all the stops.
Good Charlotte, "Actual Pain"
Good Charlotte, Generation Rx Artwork
2018's Most Anticipated Hard Rock + Metal Albums