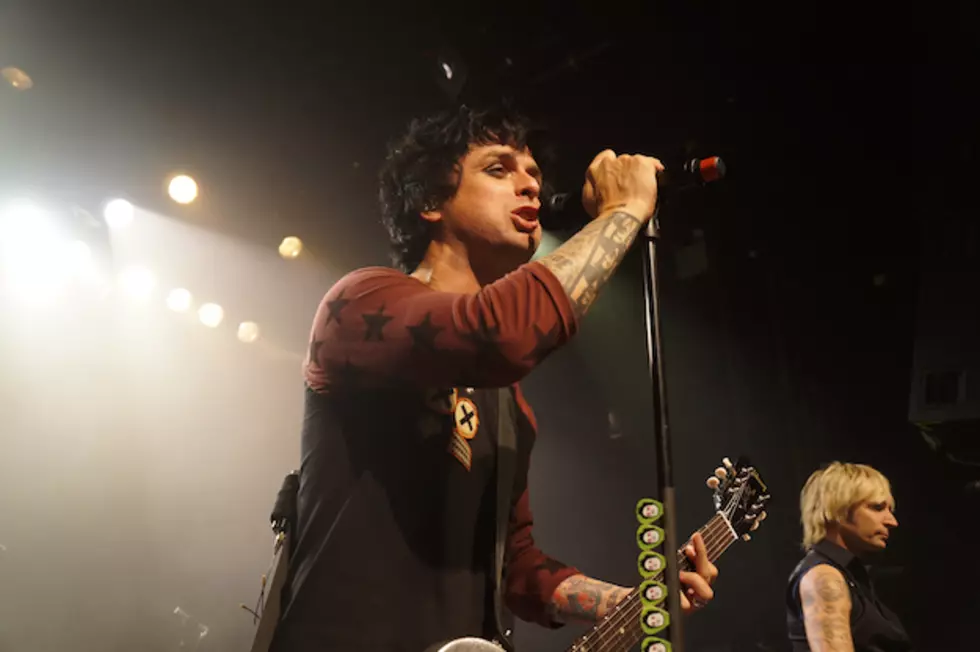 Green Day's Billie Joe Armstrong Seeking Treatment for Substance Abuse
Spencer Kaufman, Loudwire
At the show, Armstrong went into an expletive-filled tirade after noticing a clock that had counted down to one minute left in their set. At the time, the band was in the middle of their seventh song, 'Basket Case,' when Armstrong stopped mid-lyric to begin his rant over the time constraint.
After unleashing a verbal assault on officials seated near the clock, and claiming he wasn't "Justin f---ing Bieber," the singer proceeded to smash his guitar, flip off those he thought were responsible, and vow to the crowd that Green Day would return before thanking the audience for dealing with the situation.
Green Day's Billie Joe Armstrong is seeking treatment for substance abuse. Green Day would like everyone to know that their set was not cut short by Clear Channel and to apologize to those they offended at the iHeartRadio Festival in Las Vegas. The band regretfully must postpone some of their upcoming promotional appearances.
The incident comes shortly after the band had to cancel a show in Italy after Armstrong was hospitalized for an undisclosed illness. Mike Dirnt would later reveal that the singer was suffering symptoms of "severe dehydration" and had been vomiting prior to the show cancellation.
The band's new album, '¡Uno!,' is due in stores this Tuesday (Sept. 25). The disc is currently streaming at the group's Facebook page.