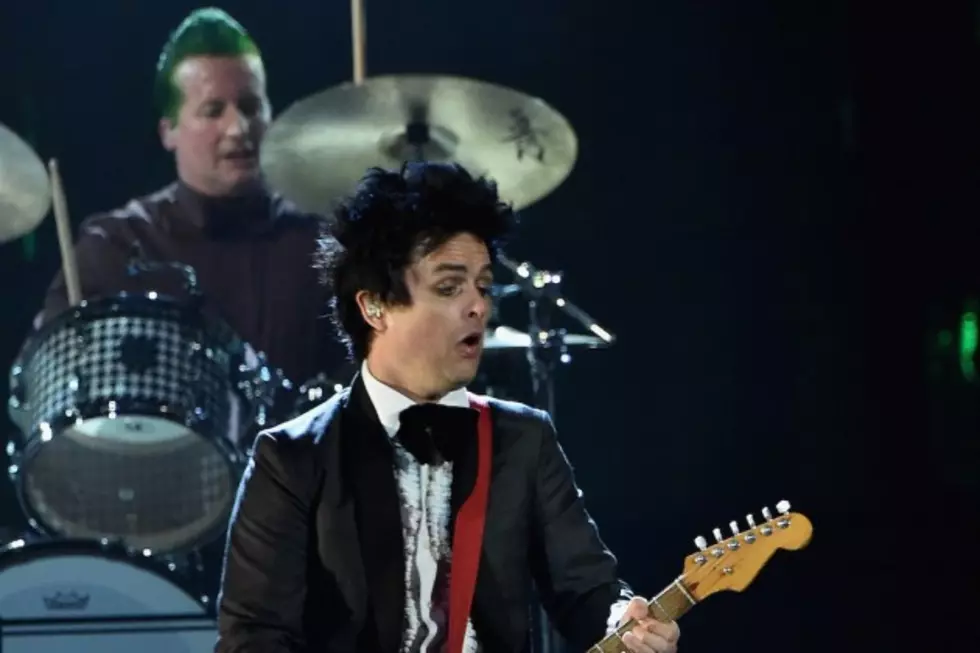 Green Day Rock 'American Idiot' + 'Dookie' Hits at Rock and Roll Hall of Fame Induction Ceremony
Mike Coppola, Getty Images
Green Day dug into their two best-known albums as they celebrated their induction into the Rock and Roll Hall of Fame tonight during a ceremony in Cleveland, Ohio.
Frontman Billie Joe Armstrong, drummer Tre Cool and bassist Mike Dirnt began with a rambunctious run through the title track from Green Day's Grammy-winning 2004 opus American Idiot, then gave spirited performances of "When I Come Around" and "Basket Case" from their blockbuster 1994 major-label debut Dookie.
And they did it while dressed up in their own unique versions of "formal attire." Dirnt sported a sleeveless suit, while Tre appeared at the ceremony – no surprise here, right? – with neon-dyed hair.
As Armstrong frantically windmilled his guitar, and even crawled between Dirnt's legs, it became clear that a set earlier this week, under the guise of their former name Sweet Children, had revved them up. Green Day appeared with former drummer John Kiffmeyer on that date, performed two days prior to this evening's induction.
Armstrong earlier inducted the Stooges into the Rock and Roll Hall of Fame back in 2010. Before a jam session held back in March, it had been a year since Green Day had played together.
You Think You Know Green Day?