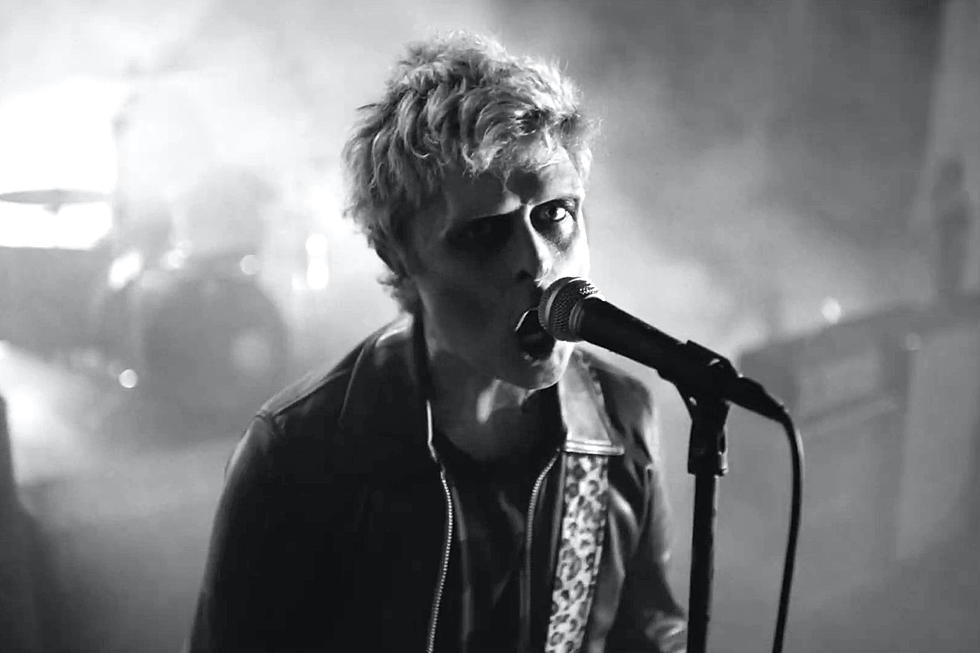 Green Day Are Zombies in 'The American Dream Is Killing Me' From Upcoming 'Saviors' Album
YouTube: Green Day
Green Day on Tuesday (Oct. 24) announced their 14th album Saviors and shared from it the new song "The American Dream Is Killing Me," alongside a zombie-themed music video that features the members of Green Day performing as the mythological undead creatures.
The announcement follows Green Day's Oct. 19 live debut of the new song in Las Vegas during a surprise show, where they performed 1994's Dookie in full. Green Day recently announced a 2024 stadium tour with the Smashing Pumpkins, Rancid and the Linda Lindas.
Below, read the song lyrics and watch the music video for "The American Dream Is Killing Me," and see the album artwork for Green Day's Saviors.
READ MORE: Green Day Albums Ranked
In a statement, Green Day said, "Saviors is an invitation into Green Day's brain, their collective spirit as a band, and an understanding of friendship, culture and legacy of the last 30 plus years."
The group continues, "It's raw and emotional. Funny and disturbing. It's a laugh at the pain, weep in the happiness kind of record. Honesty and vulnerability. What is Saviors about, you ask? Power pop, punk, rock, indie triumph. disease, war, inequality, influencers, yoga retreats, alt right, dating apps, masks, MENTAL HEALTH, climate change, oligarchs, social media division, free weed, fentanyl, fragility,,.."
Green Day ask, "What would Andy Warhol do? What would John Waters do? What would Quentin Tarantino do? What would GREEN DAY do?"
Saviors comes out on Jan. 19, 2024.
Sign up for Loudwire's newsletter and get the Loudwire app for rock and metal news.
Green Day, "The American Dream Is Killing Me" Lyrics
The American dream is killing me
The American dream is killing me
When it's all double talk of conspiracy
The American dream is killing me

Send out an SOS
It's getting serious
Bulldoze your family home
Now it's a condo

We are not home
Are we not home
God damn I am so grateful
Forever faithful to

The American dream is killing me
The American dream is killing me

People on the street
Unemployed and obsolete
Did you ever learn to read the ransom note

Don't want no huddled masses
TikTok and taxes
Under the overpass
Sleeping in broken glass

We are not well
Are we not well
Cracked up into the wild
We're pedophiles for

The American dream is killing me
The American dream is killing me
When it's all double talk of insanity
The American dream is killing me

From sea to shining sea
Whitewashed upon the beach
My country under siege
On private property

We are not home
Are we not home
Kiss me I'm dead inside
Who needs suicide

When the American dream is killing me
The American dream is killing me
When it's all double talk of insanity
The American dream is killing me
Green Day, "The American Dream Is Killing Me" (Music Video)
Green Day, Saviors Album Art