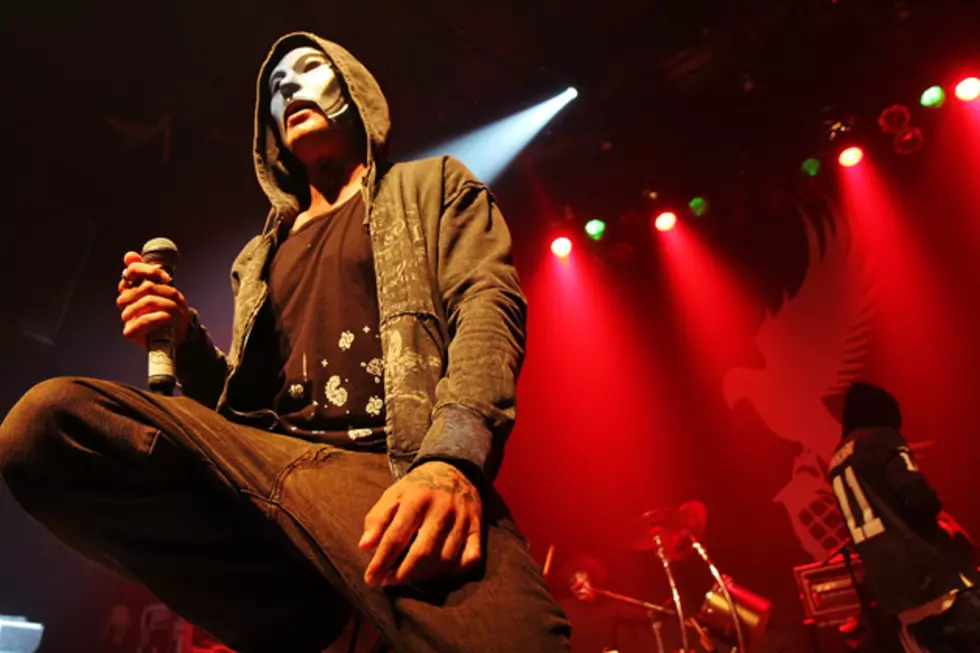 Hollywood Undead Bring 'Day of the Dead' to NYC
Liz Ramanand, Loudwire
Hollywood Undead took New York City by storm March 11 with a packed house at Gramercy Theater. Support was provided by Pennsylvania act From Ashes to New.
Headliners Hollywood Undead are touring in promotion of their brand new album Day of the Dead and they kicked off their set with the new track "Usual Suspects." They also performed the title track off the new disc.
A highlight of the night was when the gang broke out into a hip-hop medley mixing Hollywood Undead originals with covers like Beastie Boys' "Intergalactic" and Snoop Dogg's "Gin & Juice."
New York fans lost their minds to upbeat anthems "Undead," "Another Way Out" and "Young." Hollywood Undead's encore included the fun party track "Everywhere I Go" and  the infectious "Hear Me Now."
Mixing rap and rock with alternative metal, From Ashes to New opened up the show. The Pennsylvania band kicked off the night with a forceful set and are touring in promotion of their latest EP, Downfall.
Check Out Photos of Hollywood Undead + Ashes to New Performing Below: