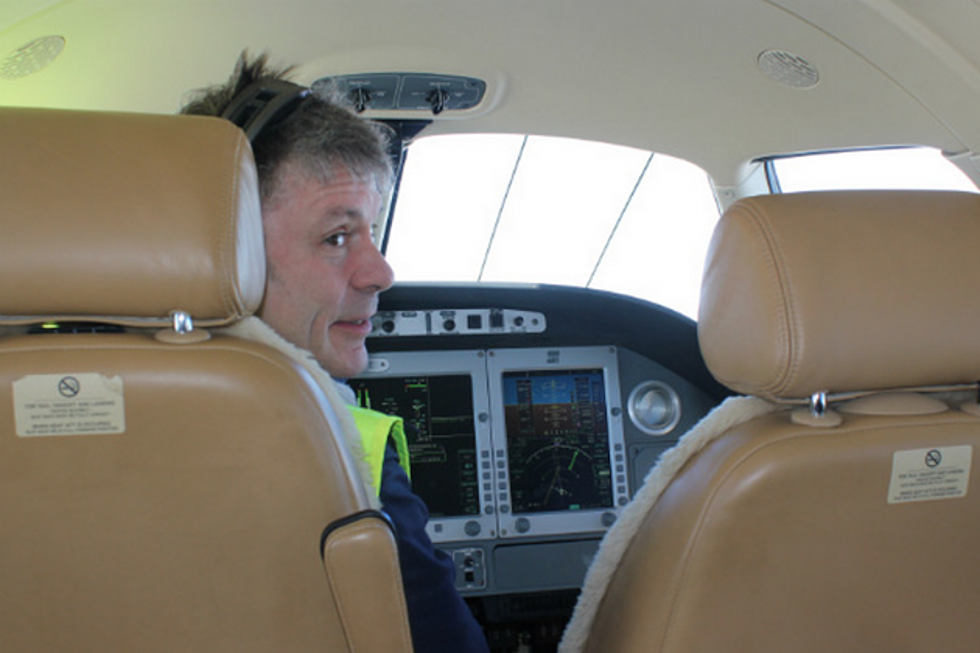 Iron Maiden's Bruce Dickinson Makes Surprise Plane Landing At Royal Air Force Station
CardiffAviation.com
Things don't always go according to plan, even when you're as experienced a pilot as Iron Maiden frontman Bruce Dickinson is. The musician / pilot made a surprise landing at the Royal Air Force Station near the village of Halton in Buckinghamshire when his plane ran low on fuel.
According to the Bucks Herald, Dickinson was flying his Fokker Triplane and noticed that the vehicle needed a refuel. He reached out to the RAF personnel and landed his historic plane.
Squadron leader Gary Coleman stated, "We applaud Bruce Dickinson's decision to divert to RAF Hilton rather than press to his destination with potentially low fuel. To see such a well-regarded pilot, and world-renowned rock singer, make this decision is great for our student pilots to see. It makes them realize that anyone can find themselves low on fuel due to unforeseen circumstances and that the right decision is to divert."
Coleman also discussed his admiration for Dickinson's choice of plane, adding, "He really does have a magnificent Fokker Triplane, so it was a pleasure to provide it with a home for a few night until we sent him on his way." You can view a photo of the Fokker Triplane in the Bucks Herald article here.
In other Iron Maiden news, the band's The Book of Souls album is due on Sept. 4. Hear a teaser for the album here.
100 Metal Facts You May Not Know [Click Through]
10 Amazing Bruce Dickinson Onstage Moments