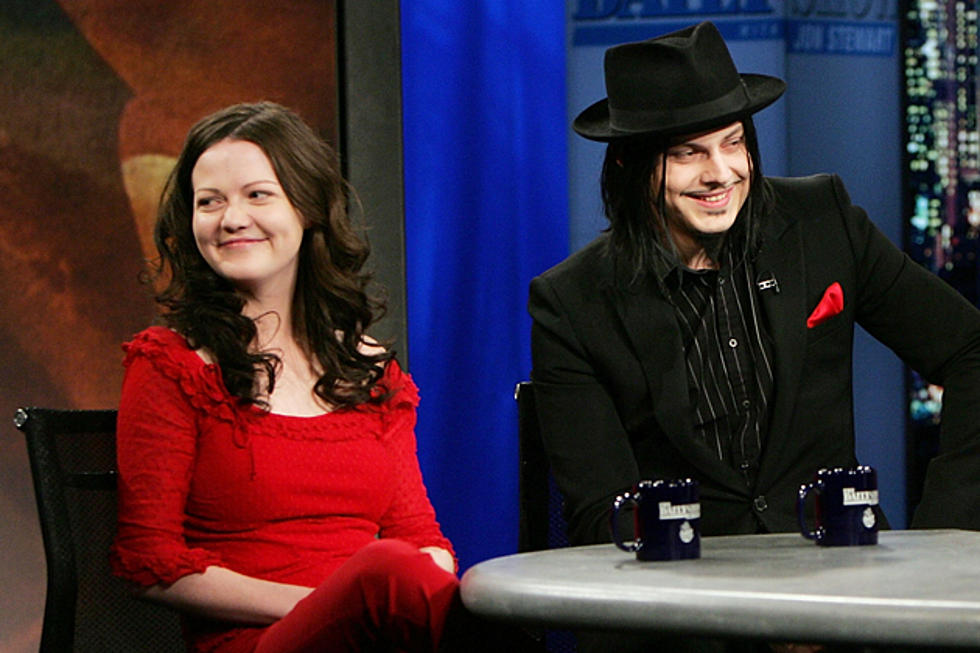 Jack White: I Almost Never Talk To Meg White
Scott Gries, Getty Images
They once sang, 'We're Going to Be Friends,' but it appears that the friendship between White Stripes mates Jack White and Meg White is one with plenty of distance these days. Despite once being married and achieving huge success as the White Stripes, the pair barely ever talk to each other.
In a new interview, White tells Rolling Stone, "I don't think anyone talks to Meg. She's always been a hermit. When we lived in Detroit, I'd have to drive over to her house if I wanted to talk to her, so now it's almost never [that we talk]."
The vocalist went on to add that Meg had a tendency to be reserved, which often times led to a bit of frustration on his part. He explains, "She's one of those people who won't high-five me when I get the touchdown. She viewed me that way of 'Oh, big deal, you did it, so what?' Almost every single moment of the White Stripes was like that. We'd be working in the studio and something amazing would happen: I'm like, 'Damn, we just broke into a new world right there!,' and Meg's sitting in silence."
But despite Meg's quiet nature, White says he has the utmost respect for what she contributed to the band. "I would often look at her onstage and say, 'I can't believe she's up there.' I don't think she understood how important she was to the band, and to me and to music," says White. "She was the antithesis of a modern drummer. So childlike and incredible and inspiring. All the not-talking didn't matter, because onstage? Nothing I do will top that."
While Meg White remains quiet on the music front, Jack White is ramping up to his next solo album, 'Lazaretto,' which is due June 10. The title track is already getting some play at rock radio.
Listen to Jack White's Single 'Lazaretto'