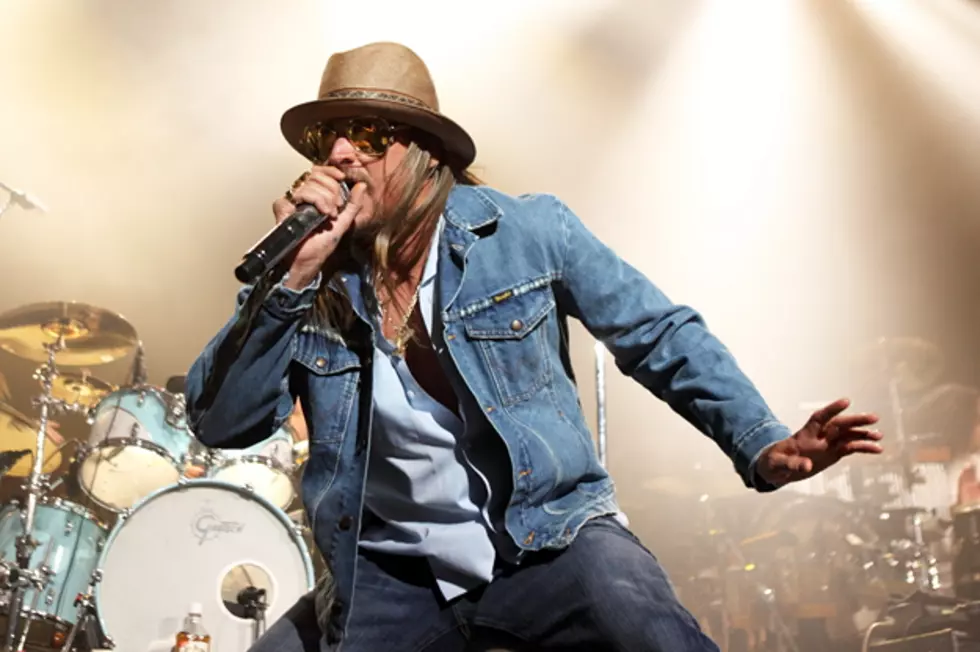 Kid Rock To Unleash New Album 'Rebel Soul' on November 19
Mary Ouellette, SheWillShootYou.com
Kid Rock, the original 'American Bad Ass,' returns this fall with his new disc titled 'Rebel Soul.' Slated for a Nov. 19 release date, the new album marks Kid Rock's follow up to his 2010 juggernaut 'Born Free.'
'Let's Ride' has also been revealed as the title of the first single and according to the official Kid Rock website will be at radio imminently" so be on the lookout!
Known for his genre-bending sensibilities Kid Rock can transform from rap-rock to Southern inspired blues over the course of just one song, but 'Rebel Soul' promises to be a "return to form" for Kid. The new disc was also produced by Kid Rock, who has a state of the art recording studio at his Detroit-area home.
A few tracks have been confirmed for 'Rebel Soul.' In addition to 'Let's Ride,' the disc will also include songs titled 'Celebrate' and 'The Mirror,' according to various sources.
Kid Rock recently showed his support for for Republican Vice Presidential candidate Paul Ryan at a fundraising event for Mitt Romney, and has also allowed the Romney camp to use his anthemic song 'Born Free' for their campaign.