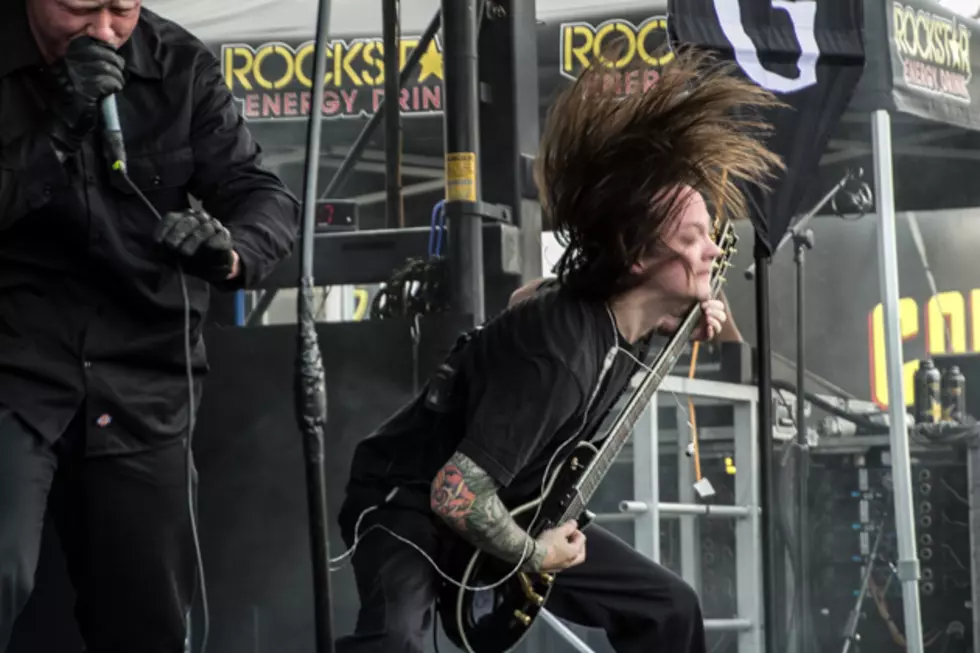 King 810 Guitarist Andrew Beal Arrested on Weapon Charge
Kathy Flynn, WickedGoddessPhotography.com
On July 30, King 810 guitarist Andrew Beal was arrested in Grand Blanc, Mich., for carrying a concealed weapon. He was arraigned today on a $5,000 bail.
King 810 released the following statement on Facebook, "As Bloodstock is quickly approaching we wanted to update you on a situation we're dealing with at home. Beal was brought in on a weapon's charge on Sunday night. While the details of this bond are litigated we wanted to reassure all that we will be on stage at Bloodstock either as free men or as wanted men. Will keep you posted."
It's not the first time King 810 have run into problems with the law. The band had two shows cancelled back in December 2016, the first in Chicago for their live show's excessive use of "guns and violent imagery." Their other show was cancelled in Detroit because the band refused to play if they could not bring their guns inside the venue.
It's still unknown what weapon Beal was arrested for concealing, but many are speculating it could have been a firearm. The group's Facebook post assures fans they'll be at Bloodstock, a metal festival in the United Kingdom, so it doesn't seem as though Beal has been charged with a huge felony. Still, we'll see what unfolds from the arrest and whether or not it will impact the band's future in any significant way.
Read the band's Facebook statement about the incident below.
10 Most Evil Bands of All Time
Top 50 Metal Bands Who Released Their First Album in the 21st Century