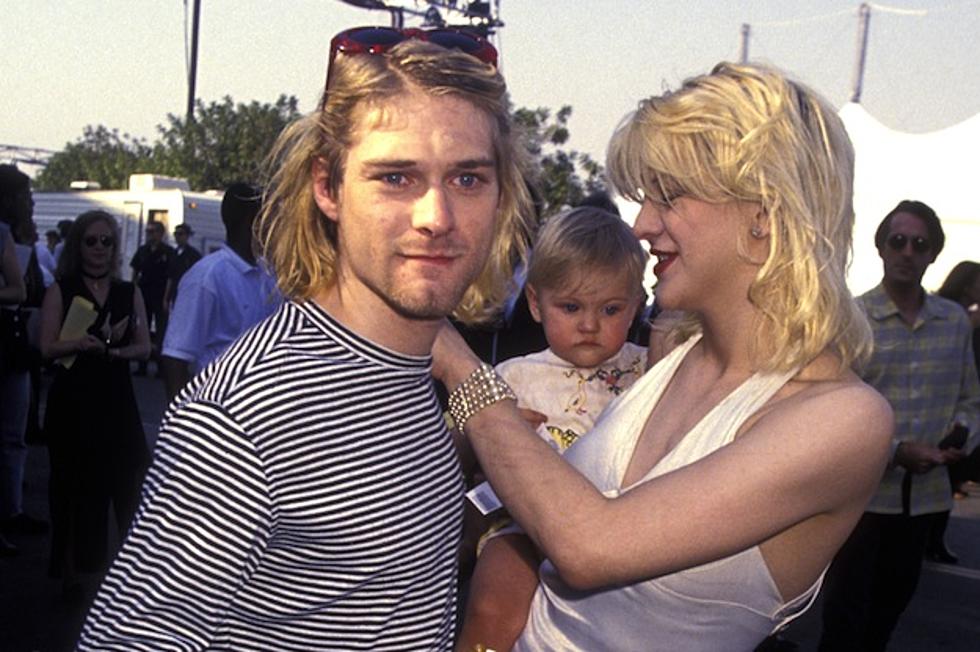 Kurt Cobain Filmmaker: Courtney Love Is Not Involved in Upcoming Documentary
Ron Galella Archive, Wire Image, Getty Images
Since the news broke of a new documentary chronicling the life of Nirvana frontman Kurt Cobain, there have been conflicting reports as to whether the legendary musician's widow Courtney Love will be a part of its creation. Brett Morgen, director of HBO's new documentary on the Rolling Stones, 'Crossfire Hurricane,' was recruited by Love to oversee the Cobain project, but it seems as if that will be Love's only contribution to the project.
Morgen recently told the New York Post, "Courtney [Love] is the one that brought me into this… We've been trying to find the right time to put this film together and the time is now. We are going to do the movie sort of like a third-person autobiography — [as] if Kurt was around and making a film about his life."
This quote led to the assumption that Love would assert creative control over the documentary, but a representative for the Hole frontwoman has asserted otherwise.
Morgen has now gone on-record to clear up any misunderstandings concerning Love's role in the film. "Back in 2007, I had a meeting in L.A. with Courtney Love to discuss my possible involvement in a Kurt Cobain documentary," he told EW in a statement. "She had seen my film 'The Kid Stays in the Picture,' and thought that I had the right vision and passion to bring Kurt's story to life. Since that time, I have been speaking exclusively with Kurt Cobain's estate, who have given me their full cooperation in order to make the film."
He continues, "Courtney isn't currently involved with the project in any capacity. The estate and I will be releasing more information about our plans in the coming weeks. Production on the film will begin in the coming months and we are aiming for a 2014 release."
This news comes shortly after rumors that Courtney Love was planning to create a Nirvana-based musical to Broadway or the big-screen; a claim Love was quick to deny.
Stay tuned for more news on the upcoming Kurt Cobain film as news continues to break.