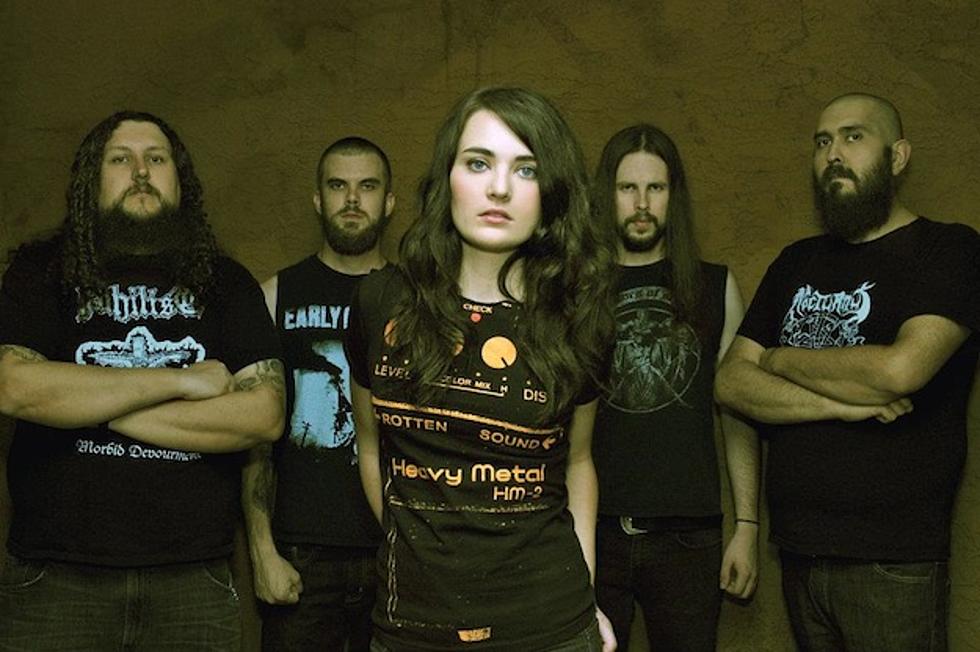 Landmine Marathon's Grace Perry – Brutal Female Metal Vocalists
Prosthetic
Grace Perry is the earthshaking vocalist of Arizona death metal band Landmine Marathon. As an original member of the band since its 2004 inception, Perry has helped the group deliver four studio albums. The depth of her guttural voice and her ability to project her screams, along with a serpentine twist binding her lyrics, has helped bring Landmine Marathon to underground prosperity.
Metal Injection may have put it best when they called Grace Perry 'The Praying Mantis of Metal.' Her sheen, yet menacing stage presence is incredibly unique, as she will ungrudgingly jump into the pit and get knocked around alongside the toughest men in the room.
Landmine Marathon's latest release is the 2011 full-length 'Gallows.' Perry delivers the most booming and well-rounded performance of her career on the album, and we highly recommend it for death metal fans everywhere. Unfortunately, Perry left the band in Oct. 2012.
Check out Landmine Marathon's video for 'Beaten and Left Blind,' along with a perfect showcase of Grace Perry's perplexing stage presence in this live performance of 'Rise With the Tide.'
Landmine Marathon, 'Beaten and Left Blind'
Landmine Marathon, 'Rise With the Tide' (Live)